Modern healthcare takes off
DaVita Sunport Healthcare Center
Taking full advantage of the prominent freeway visibility, the new flagship clinic reinforces the healthcare center's brand and is designed around Lean workflow and process improvement that will propel them to industry wide best practice.
Designed around a flexible pod with open and collaborative workspace between exam areas, the clinic offers the multidisciplinary care team clear visibility and gives patients a separate entrance to exam rooms, making patient visits more peaceful and providing staff optimal opportunity for collaboration without risk of compromising patient information. Lean workflow and standardized workspaces are incorporated in the pod design, and distributed supplies are convenient to each exam space. Clinic pods are flexible and can easily adapt to changes in caseload and provider type on a daily basis.
Each clinic pod is arranged off a spacious, natural-lit concourse with sweeping views of the Sandia Mountains. The concourse supports wayfinding to different clinics and waiting areas, and traditional registration spaces as well as on-line and electronic kiosks serve multi-generational needs and expectations.
DaVita is working with DPS to design several other new clinics in the Southwestern U.S.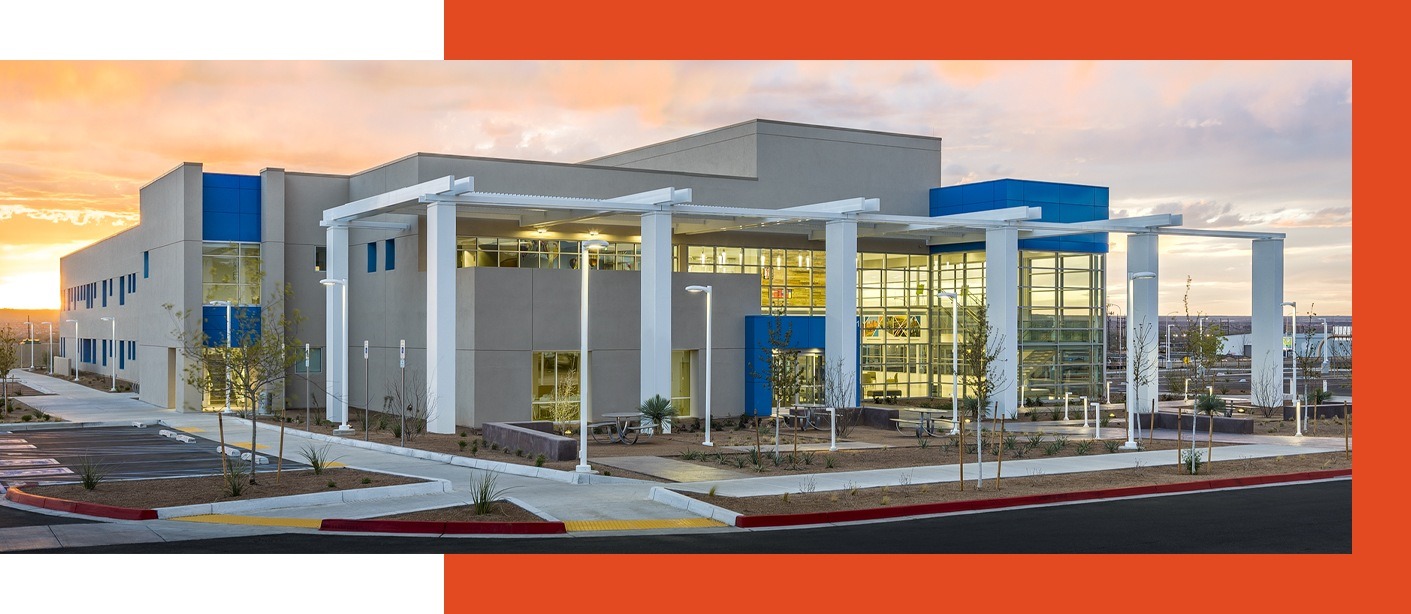 Client
DaVita Medical Group

Location
Albuquerque, NM

Size
75,001-100,000 sf

Disciplines
Beyond the Building
Community Benefit
Creating Partnerships
Experience Redefined
Mission Support
Organizational Culture
Rightsizing
Technology Modernization
Wellness