What DPS Interns Did This Summer
Designers come away with a new perspective
Summer vacation. It's that time for pool parties, camping trips, and… construction documents? Every year, Dekker Perich Sabatini is lucky to host a new crop of smart, passionate designers eager for industry experience. While their dreams may vary, what these summer interns share is a fresh approach to architecture and design.
Amanda Lin
Amanda Lin, an architecture undergraduate at the University of New Mexico, was glad to beat the summer heat in our healthcare studio. Her technical mind is well-suited to the complex requirements of medical projects. "Being here and having these real-world experiences is way different than school," Lin said. With her education focusing on abstract concepts, Lin was excited to apply her knowledge in a more practical context.
The timeline of Lin's internship coincided almost perfectly with the Santa Fe Medical Center Post-Anesthesia Care Unit project, allowing her to participate in the design process from beginning to end. Lin ventured to Santa Fe on her first site visit, where she helped Matterport scan the entire space. "It was very interesting … to see the open structure of the third level of a hospital," Lin said.
Her experience, beyond providing a firmer grasp of the profession, has also given her a deeper appreciation for what she's learning in school. Lin is slated to graduate in 2023, then plans on getting a master's degree in architecture and working toward licensure.
Trevor Orgill
Trevor Orgill, an intern architect in our housing studio, is headed to Carnegie Mellon University to pursue his master's this fall. His time at DPS changed how he thought about housing design. He imagined designing homes would be somewhat monotonous because they always have the same things: bedrooms, a kitchen, and so forth. "I learned there's a lot more to it than what I previously thought," Orgill said.
He enjoyed the housing group's energy and openness to questions. Compared to his previous internships, Orgill felt a marked contrast in DPS' spirit of collaboration. "We solved issues together and it felt like we were tag-teaming on the project," Orgill said.
In grad school, Orgill will focus on computational and parametric design, which is where he sees the industry moving. Working from the coding side, he wants to delve into the intricacies of all sorts of projects – from homes to stadiums.
Mac Wood
Mac Wood, an intern architect from Arizona State University's master's program, worked mostly in healthcare but contributed to varied projects out of DPS' Phoenix office. He was surprised by the amount of repetition involved when working on prototype facilities, but he enjoyed the opportunity to dig deep into details.
In addition to bolstered Revit skills, Wood says he'll return to his studies with a more realistic outlook. "I'm still going to work conceptually, but in the back of my mind I'll be thinking, 'Is that buildable? … Is that going to be insanely expensive?'" Wood said.
Next summer, he hopes to explore other studios, education and multifamily housing specifically. He knows that there's a wide spectrum of office cultures in the architecture world, but he appreciates the atmosphere of DPS. "Everyone's joking around, and it feels like family," Wood said.
Whether they're deeply embedded in academia or ready to take on the real world, interns are a vital part of the intellectual culture at DPS. The firm hopes they take away lasting lessons from their experience here – and only temporary sunburns.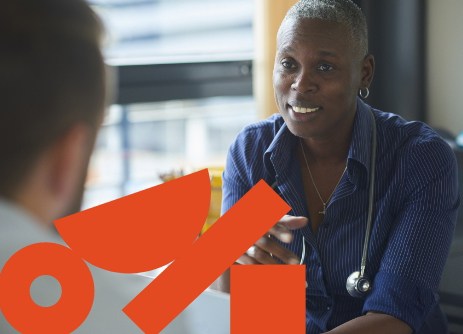 Designing more hospitality in hospital.
Urban design solutions are not a cure-all when it comes to rural healthcare needs.
Our insights in your inbox.