Lasting Lessons from Transitioning 200 Employees to Remote Work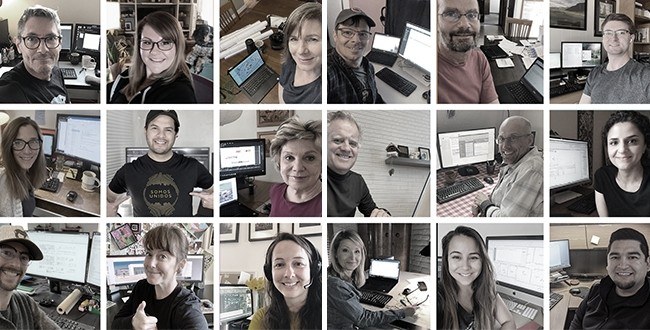 As Governors across the US began to announce restrictions and businesses started to close in response to the spread of Covid-19, DPS quickly transitioned over 200 employees to work at home - first as an option, then as a directive. This rapid response was made possible by a company wide Disaster Recovery Plan that has been in effect since 1997 and a Business Continuity Committee that meets regularly to update the plan. But, even with a plan and strong technology infrastructure there were some surprises in transitioning DPS's entire workforce to remote work that suggest lessons for the future.
Technology Infrastructure in Place
DPS's underlying technology infrastructure was designed to enable select staff to "remote in" regularly from hotel rooms, conferences, or their own homes via a secure virtual private network (VPN) connection surrounded by a tunnel of encryption. Director of IT, Gregor Wells, said, "It's a proven and secure way for extending a network into somebody's home, so we knew that would work. Our biggest concern, from a bandwidth perspective, was whether we could handle our entire staff at the same time - would it become so saturated that nobody could do anything?"
Wells said that having staff transition to remote work over the course of a week or so "helped tremendously from an IT perspective because it allowed us to 'test the waters' of our infrastructure and more quickly identify and resolve challenges. We were able to transition 20 or 30 people per day and the early groups gave us a baseline of what we could expect for the next 170 people."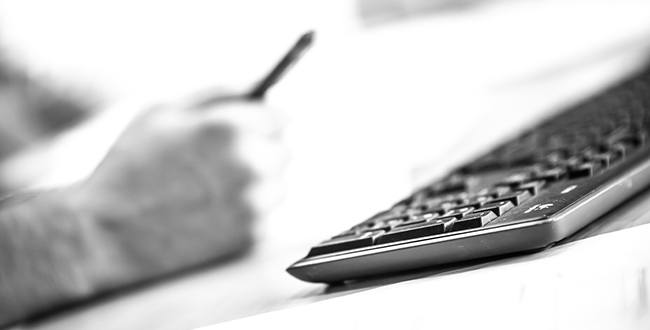 Initial Rollout
Very quickly, IT discovered some challenges that were unexpected amongst an employee population that uses computers every day at the office: "Not everybody had used a VPN before, and everyone had different home situations - some people didn't have a good computer or even internet access at their house." IT's three-person team conducted one-on-one conversations with employees to ensure that they were set up properly with the tools they needed to connect with the network, including providing mobile wireless hotspots to employees living in rural locations with limited internet access.
They distributed a 'Remote Accessibility Kit'; which included easy to follow instructions for practically any problem a person might encounter including: how to VPN in, how to access a remote desktop, how to check email from home, how to add email to your phone, how to get Microsoft Teams working, and more.
During this time, IT was also exploring fail-safe scenarios for potential technological disruptions, while members of leadership began analyzing firmwide workload in order to distribute capacity throughout the office and across project teams. "We didn't know if this would work because we'd never had this level of test before. As it turned out, we saw a decrease in bandwidth as staff left the office, went home, and reconnected to the office in order to work." Wells attributes this decrease to having less "side chatter"; streamed music and video that once absorbed office bandwidth was now supported by the staff member's home bandwidth.
Within three weeks of transition the IT team began to see significantly fewer support requests from staff as they settled into a new routine. The Director of IT says that the challenges and successes during this transition were based less on the technology involved and more on the quality of personal interactions his team had with the entire staff. "Whatever the situation was, we made it our mission to figure out how to resolve the issue and get each person working and comfortable with the situation. Now we're seeing every single employee connected back to the network, effectively working and productive."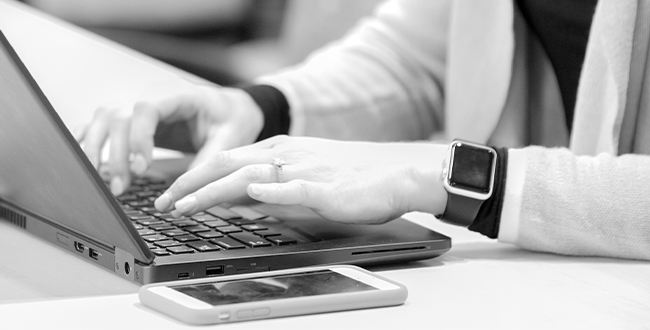 Leveraging Tools for the Future
This unprecedented situation has demonstrated new benefits of tools already in use, and refocused attention on some infrequently used tools that have become essential to supporting a fully remote workforce. Here's a rundown of the digital tools that have allowed DPS to communicate, collaborate, and stay productive:
The Cloud: "We're exploring the possibility of certain redundancies in order to better handle disruptions, as well as the idea of pushing more of our infrastructure into the cloud so that we're not reliant on a connection back to the office at all."
GoToMeeting: Video conferencing and screen-sharing platforms like GoToMeeting were already used to allow employees to connect with clients, consultants, and other employees, but use has increased greatly for project meetings, interviews, and even firmwide staff meetings. Our team continues to have intermittent issues with GoToMeeting connections, and limited slots for video connections means that during large meetings, you cannot view everyone present unless attendees deliberately rotate camera slots. Outside of the controlled environment of a conference room, it is important to troubleshoot issues with room lighting, acoustics, and equipment-based audio and video quality.
Email: We were very reliant on email and that remains the case. Now it's being used much more by staff outside of the office, checking it from anywhere, anytime.
Microsoft Teams: Prior to this event, DPS had not formally adopted Teams, a Microsoft Office hub for collaboration, but some employees had discovered it organically and were using it with great success. During the work-from-home transition, the entire firm began using a mix of groupwide channels in Teams in order to send quick messages to selected groups and conduct instantaneous audio/video calls and screen-sharing sessions. This has become a great way to have immediate chats with co-workers without the formality of email or a scheduled conference.
BIM360: In the past DPS had barely used BIM360, a cloud-based field management service for construction professionals. During this transition, several project teams began using it to work on Revit projects with less reliance on connecting back to the network. "Revit has always been a challenge because it is essentially a database with a lot of IO (input and output) with many people attaching to the same database and working on the same model simultaneously. If you're trying to work remotely, the performance is just not there." With BIM360 we can push our Revit models into the cloud and work on them from anywhere, very efficiently.
Remote Desktop: The ability to VPN in from a home computer to remotely access a more powerful in-office computer has been a game changer. "That's probably how 75% of our staff are working right now and it's functioning very effectively."
The Intranet: Up2, DPS's internal knowledge sharing platform, helps all staff communicate and stay connected across the firm. "I was a little bit nervous that Up2 was going to get back-burnered by staff, becoming less relevant until we all came back together again in the office. Instead, folks are using it more than ever, and much more socially than we ever envisioned, sharing fun pictures and interesting stories and using it to stay connected to one another."
An Essential Toolkit for Staff: Early on, we realized the importance of microphones, headsets, and webcams as part of a remote essential toolkit, and this will likely follow us back to the office, post-pandemic. Equipped with these tools, staff will be able to better communicate with each other internally and externally, with instantaneous video meetings or desktop sharing.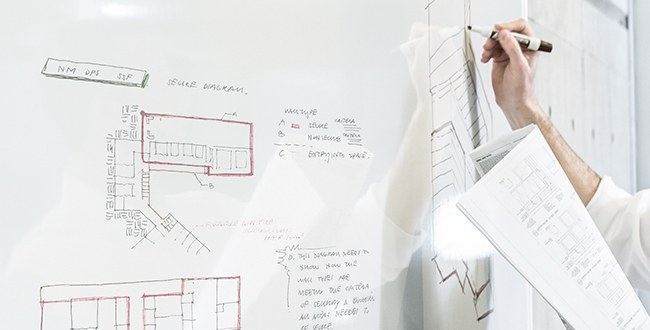 Silver Linings
The COVID-19 pandemic has forced everyone, across all industries, to discover new ways to work, communicate, and collaborate effectively. The hardware and software tools mentioned above have application to many types of remote workers, but also require clear communication about needs, expectations, and protocols for everything from social etiquette to how to properly archive project communications that are now spread over multiple channels.
Moving from a controlled office environment where everyone has access to the same tools, to an incredible diversity of home environments with varying bandwidth, distractions, and physical configurations, requires honest communication in order to maintain equity amongst staff and minimize frustration. Many of these tools and interpersonal lessons will help increase collaboration and boost productivity as our employees collaborate across offices and throughout the country.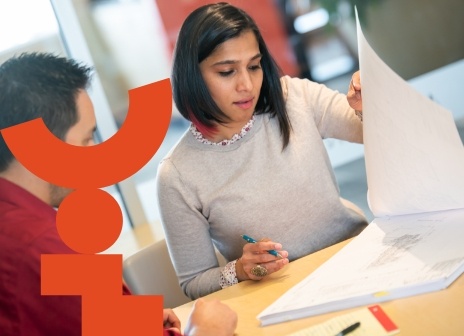 Design a career path with more bridges.
Looking to break down the walls of the status quo?
Our insights in your inbox.