New Mexico Needs a 21st Century Business Plan
New Mexico is experiencing the perfect storm. Crashing oil prices, a global pandemic that is hammering our state's tourism and hospitality industries, a much-needed social distancing mandate that by necessity keeps people in their homes and not spending money, which in turn greatly reduces gross receipts taxes that fund our state and city operations, and huge job losses that in turn will create unprecedented unemployment and impact the lives of thousands of New Mexicans.
Our state has gone from riding on top of the wave to getting crushed by events and circumstances beyond our control. Nobody could have seen this coming, but it should serve as a wake-up call for our state's businesses, nonprofits and government entities that business-as-usual will not work in the future, and that there will be a "new normal." So that is today's grand challenge – trying to figure out what the new normal might look like and how New Mexico can begin to position itself now.
A 21st Century Business Plan
It is clear that New Mexico needs a 21st century business plan. The thinking of the past is not sustainable and will not meet the needs of current and future New Mexicans. The global pandemic has exposed the serious vulnerability of the United States to supply chain interruptions and the impact to critical infrastructure, particularly in pharma, personal protective equipment and medical devices. For example, more than 90% of all antibacterial drugs are manufactured in China and over 70% of active pharmaceutical ingredients are made in China and India. Other industries impacted are apparel, automotive, aerospace and manufactured goods and products of all kinds.
Will these identified "vulnerabilities" bring businesses and manufacturing back to the United States? My hunch is yes. The re-shoring trend of industry back to the United States, in combination with advanced manufacturing, robotics, artificial intelligence, big data and 5G, are going to create the next industrial revolution 4.0. New Mexico's 24/7/365 days of production, our state's lack of extreme weather and natural disasters, our low cost of renewable energy and our strategic location along major east-west and north-south trade routes could influence where manufacturing re-shores to the United States.
New Mexico's New Normal
Besides our state's natural environment, abundant natural resources and location advantages, we as a state have existing infrastructure that will serve to attract companies to our state and provide new opportunities for our citizens to grow and thrive. World-class research universities; a robust community college and workforce training system; our national labs with centers of excellence focused on artificial intelligence, advanced manufacturing, aerospace and robotics – these are all assets that will differentiate New Mexico in the new normal.
So why should we create a new business plan now? Because if we don't make some bold moves, and fast, our state's goals of improving our public education system and dealing with crime, mental health and homelessness will never happen. We as a state won't have the tax revenue to fill the gap left by a business model that was over-dependent on oil as well as respond to the shock of the pandemic's impact to our state's economy and revenues. The need to diversify our economy has never been greater. We need to encourage and reward innovation, ingenuity and the risk-takers who grow our state's economic base. There has never been a greater need in our state's history to rethink and reinvent itself for the new normal and for a sustainable path forward in the 21st century.
Blueprint to Thrive
New Mexico's budget is upside down and not if, but when, there is a special legislative session, I would hope a public/private task force could be created and empowered to craft New Mexico's 21st Century business plan. The charge will be to develop a blueprint for how our state can thrive in the new normal, diversify our economy and enhance the quality of life for all New Mexicans. No easy task, but one that must be undertaken with a sense of urgency and collective determination. New Mexico has no time to waste.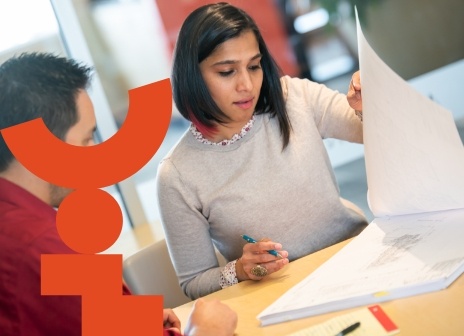 Design a career path with more bridges.
Looking to break down the walls of the status quo?
Our insights in your inbox.