Bernalillo County Headquarters Improves Public Service
Taxpayers benefit from cost-saving, convenient design
Bernalillo County's offices used to be scattered across the Albuquerque metro area. After a consolidation of services, constituents can now access the clerk, assessor, treasurer, and more at one convenient location. Both staff and taxpayers benefit from the increased savings, convenience, and energy efficiency created by the county's new headquarters at Alvarado Square.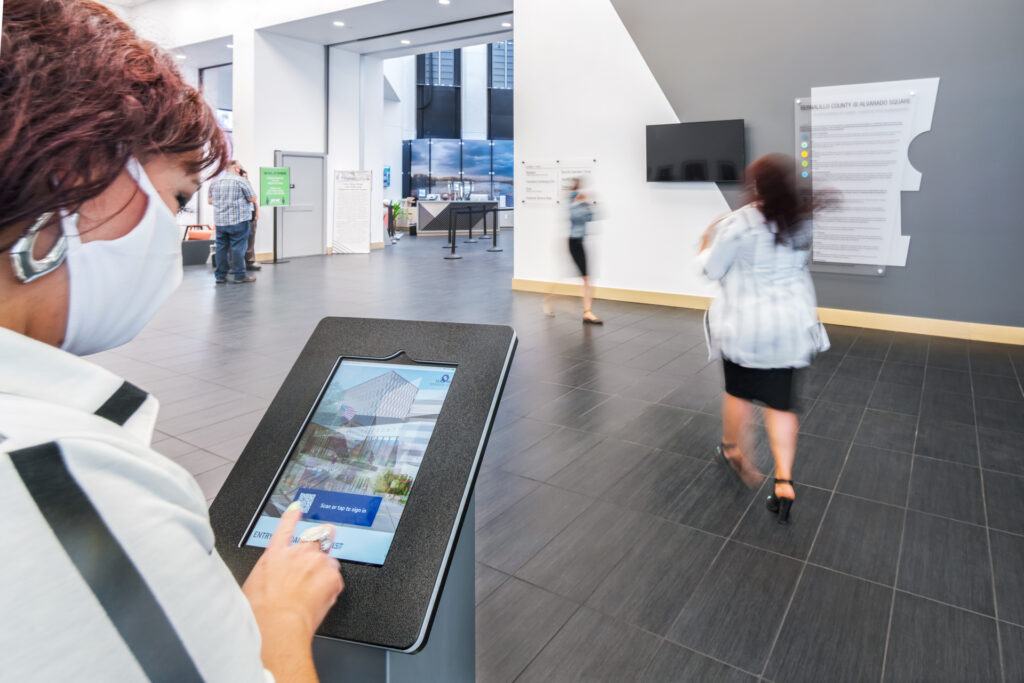 Upfront and continuing economic savings
With lease payments on a multitude of buildings, the county faced an operational budget crisis that established the need for consolidation. Bernalillo County hired Dekker Perich Sabatini and HB Construction to deliver a project that would reduce the county's physical, environmental, and financial footprint.
To achieve its vision, the county purchased a vacant 1970s office tower in downtown Albuquerque for $2.7 million. The 282,000-square-foot building was gutted and renovated, and a new 12,000-square-foot commission chamber facility was constructed beside the main entrance. Design, construction, and furnishings amounted to $177 per square foot – well below the average $310 for renovating a building of this type. Many factors played into the lower-than-average cost of renovation, including high labor availability and low materials cost.
In total, this "extreme makeover" cost $68 million. According to RSMeans data, building a new mid-rise office building today likely would cost somewhere in the range of $125 to $160 million.
The county's decision to co-locate services and sell older properties means that citizens will benefit year after year from significant savings on maintenance, energy, transportation, and overall operational costs. Bernalillo County Manager Julie Morgas Baca anticipates the project will provide better coordinated public service. "Today, I believe we are well on the road to becoming a leaner, more efficient organization," Baca said.
One-stop county shopping
The new county headquarters is also transforming the way staff serves constituents. With new technology and a centralized operation, the renovation makes faster and more effective service possible.
BernCo@Alvarado Square houses more than 800 employees from a wide range of departments including the probate judge, commission, and Planning & Development. Citizens and businesses can complete transactions in a one-stop location that is both secure and inviting. The facility boasts productivity-enhancing technology such as a state-of-the-art security system, self-service kiosks, and an info desk at the entry.
Directional aids help visitors navigate the building. A large collection of artwork and heritage displays reflect the rich culture of New Mexico. With an efficient and sensitive design, the renovated building streamlines the constituent experience and helps the county government better connect with the people it serves.
As an added benefit, the project revitalized the surrounding neighborhood, which is now active and feels safer owing to the presence of sheriff's offices and building security. Nearby shops and restaurants are doing brisk business. With maintenance done on the building grounds, the overall cleanliness has improved.
The financial upside of sustainability
The choice to renovate rather than build anew benefits the environment as well as the county's bottom line. A strategic retrofit of an older building saves the embedded energy expended in the original construction. In addition, BernCo@Alvarado Square now runs with the latest in energy-saving technology. Natural light, an LED lighting system, EnergyStar appliances, and significant HVAC system upgrades reduce energy consumption – and save taxpayer dollars.
As a result of the increased efficiencies, the county received a $202,848 rebate check from the Public Service Company of New Mexico. "That's a fine example of how the county is using taxpayer resources wisely and responsibly at its new flagship headquarters to benefit and serve the entire community for many years to come," Bernalillo Commission Chair Charlene Pyskoty said.
Once a castoff office building, BernCo@Alvarado Square is now a vibrant hub for government operations. An efficient, welcoming design has resulted in cost savings and convenience for the county and constituents alike.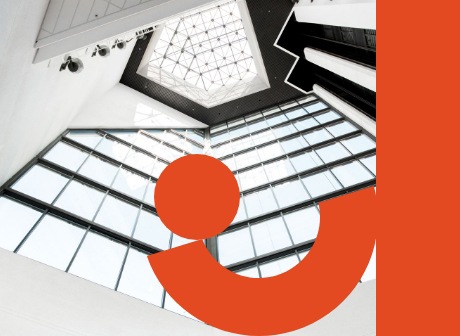 Buildings with more brains require less brawn.
DPS has a different design strategy when it comes to public safety.
Our insights in your inbox.