The Evolution of Multifamily Housing Design During/After a Pandemic
We have entered a world of blurred lines between home, office, classroom, entertainment, and healthcare. For many, their dining room became their office, their living room became a classroom, and their outdoor spaces became their gym. This is "home" according to COVID-19, as families across the country adapted to new routines in multiuse spaces. The ultimate design question becomes: how do our homes need to function under these conditions in order to keep people healthy, make our communities more resilient, and ultimately prepare for the unknown future?
This is not a new design problem. The built environment has been used to control epidemics for centuries. There is a history of physical design responses to control infectious diseases, and in recent decades the design community has been focused on reducing the incidence and severity of chronic disease which has huge impacts on the US population. However, as Ann Forsyth co-director of the Master in Urban Planning Program at the Harvard University Graduate School of Design proclaims, "the current pandemic brings the question of designing for infectious diseases back to the forefront and raises important questions for future research and practice."
We are experiencing a resurgence of familiar thinking: how can infectious disease control guide the design of the home, and with 43 million renters in the US, what is the impact of this thinking on the design of multifamily housing?
Access and Entry
The primary challenge of social distancing in dense community developments is getting in and out:
Incorporate touchless or voice-activated entry, limiting touch points and decreasing spread.
Make a case for open-air corridors, open stairs, and patio-style walkup communities where residents are not forced through a typical 3' wide shared door. While code typically limits these design features to less dense buildings, perhaps there's a benefit to fewer dwelling units/acre in a post-pandemic world.
Embrace the power of the vestibule, a key component to slowing the movement of air between outdoors and indoors as a strategy to create healthy entryways to promote overall indoor air quality but also as a visual cue to slow people's movement, allowing residents to avoid close contact upon entering the building.i
Channel the modernist architect, Le Corbusier who promoted handwashing in his famous, Villa Savoye, by adding a washbasin at the front entrance of the home, and consider additional locations to wash your hands and remove your shoes.
Rethink the lease-up process and the space provided as leasing via video/web, rather than in person, continues to be the new normal.
Transform leasing offices into pandemic headquarters that provide information and strategies for residents to enhance indoor air quality, while providing physical and mental comfort measures for property managers - the first line of defense for property owners assets. (Data sources link indoor air quality to mental awareness and productivity in time of crisis.)ii
Sanitorium Design Resurrected - Healthcare Meets Home
With hygiene as a key defense to pandemics, incorporation of healthcare-like design standards will increase.
Incorporate a higher level of indoor air quality with more robust air filters in residential HVAC equipment.iii
Design for cleanliness by incorporating antimicrobial materials for high-touch surfacesiv and designing to ensure spaces are cleanable by removing wall-to-wall carpet and sealing right angles between walls and windows/floors.v
Design with daylight to meet requirements of residents' circadian rhythms to minimize productivity losses, eyestrain, and headaches.vi
Home should be a place for respite - implement design strategies that reduce stress such as the incorporation of biophilia and provide thermal, acoustic, and spatial comfort.vii
Market Demands
People are at home a lot more than they used to be. This has had an impact on what is marketable and desired within the dwelling unit and included amenities as we shifted from group gatherings to physical distancing and an increased reliance on shared services and spaces.
Plan for a higher percentage of larger units with more bedrooms since people will be spending more time at home and there will be more people at home.
Respond to new demand for emergency pantry supplies and frozen goods with more pantry storage, bulk storage, and larger freezer sizes.
Provide reliable, high speed internet as a basic utility.
Rethink the design of the mail room. With increased dependency on deliveries, the mail room is a necessary hub. Create a flow for limiting movement: One way in, one way out, and even one person at a time. Invest in refrigerated package storage for groceries, take out and even prescription delivery. Incorporate package storage with built-in notification systems - limiting the number of trips residents take to check for packages by automatically notifying them that their package has arrived.
Evolve the current trends towards a shared community kitchen to a hybrid of a small kitchenette with basic cooking needs met, paired with large reservable community kitchens to balance the need.
Enhance fitness spaces with resident scheduled fitness on-demand capabilities therefore limiting shared fitness equipment where residents may need to bring their own equipment.
Balance workout overflow with multiple outdoor space and in-unit fitness accommodations like added blocking for TRX hooks, door frames used for chin-up bars, and workout equipment storage.
And because of those in-unit fitness accommodations, provide acoustic enhancements above code minimums. (Consider when resident in 305 schedules a home workout at the same time as resident in 205 schedules a client presentation over video conferencing.)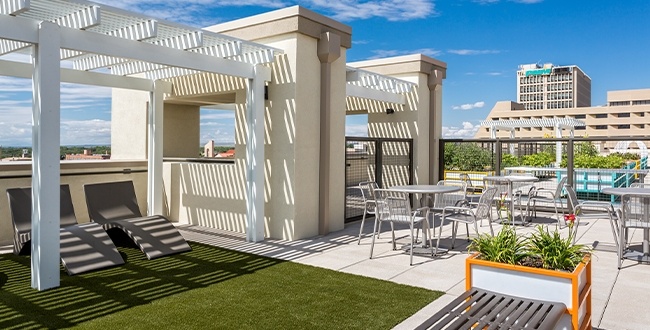 Connection to the Outdoors
Access to the outdoors is more important than ever.
Development of private outdoor space, whether an enclosed private balcony or small Juliet balcony, will become standard practice when access to operable windows for natural light and ventilation will not be enough.viii
Site selection with easy access to networks of trails, bike paths, and parksix to allow community members to stay active, move their bodies, and connect with nature is key to overall physical and mental wellness.x
The Apartment as Epicenter of Life
We spend more time at home and we've seen cultural shifts in the way we interact with the outside world. Requirements for improved sanitation and social distancing will not go away. With evidence-based-design strategies and a combined focus on combating the impacts of chronic disease AND infectious disease, our homes become places of solace and productivity, to serve to enhance our overall health and wellbeing.
---
i The WELL Building Standard, Air.
ii The COGfx Study. Cognitive Function Test Scores Doubled.
iii The WELL Building Standard, Air Filtration.
iv The WELL Building Standard, Antimicrobial Activity for Surfaces.
v The WELL Building Standard, Cleanable Environment.
vi The WELL Building Standard, Circadian Emulation.
vii The WELL Building Standard, Comfort.
viii The WELL Building Standard, Access to Nature.
ix The WELL Building Standard, Site Planning and Selection.
x The WELL Building Standard, Movement.
---
This article is part of a series that addresses the need for new design approaches to support community health resilience. Read more:
Rethinking Design for a Changed Society
Rethinking the Workplace for a Reluctant Return
Steps Employers Can Take Today to Prevent a Mental Wellbeing Fallout Tomorrow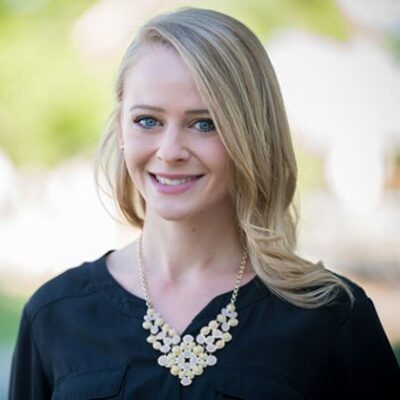 Studio Leader / Principal, Multifamily Communities
Hannah Feil Greenhood is a WELL Accredited Professional, a Fitwel Ambassador, and a LEED Accredited Professional, as well as a registered architect who specializes in integrating health and wellness design strategies for multifamily housing, mixed-use development, and senior living communities.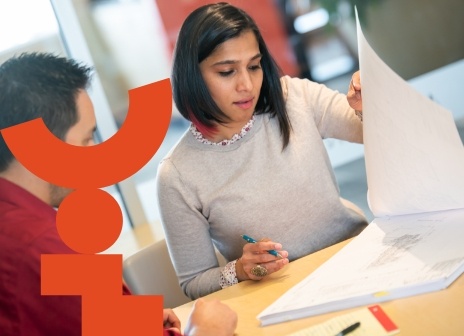 Design a career path with more bridges.
Looking to break down the walls of the status quo?
Our insights in your inbox.