Steps Employers Can Take Today to Prevent a Mental Wellbeing Fallout Tomorrow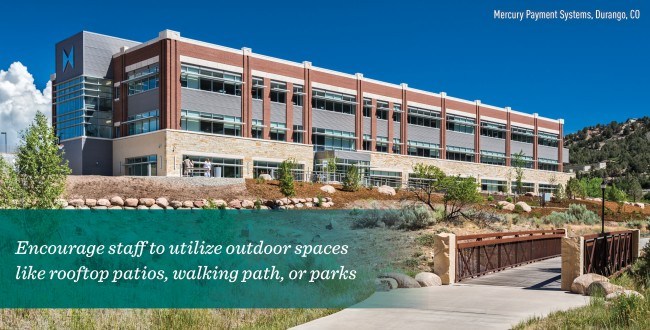 What can employers do now to prepare for a post-pandemic return to the office? "Mitigating the virus' psychological scars can start now,"i creating physical, social, and mental safety in our workplaces. Consider these operational shifts, policies, and practices that can support the mental wellbeing of your workforce.
Be in the Now, Right Now
Many may face struggles once they return to the office. Psychology professionals predict a rise in cases of anxiety,ii but the practice of mindfulness helps people to "work with and be with anxiety rather than spiraling into worry."iii
Use apps to gauge employee interests in order to tailor offerings
Consider subscription services, virtual trainers, or in-person mindfulness and meditation seminars
Provide quiet, private spaces for employees to practice individually
Encourage staff to utilize outdoor spaces, like rooftop patios, walking paths, or parks
Talk About Money
Confusion and uncertainty surrounding financial stability can distract people from their work. Studies show that nearly "70% of workers say financial stress is their most common cause of stress"iv and over "20% of workers spend more than five hours on the clock each week thinking about their stressors". The end result? Nearly 41% of employees who admit their productivity levels drop due to mounting stress.v
Partner with a local non-profit to offer financial literacy training
Provide on-going financial counseling services for employees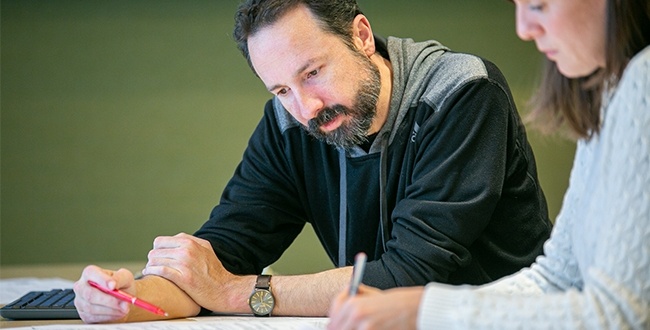 Make Time and Be Responsive
Millennials, who comprise the "largest share of labor force and are a vital part of the economy,"vi may be the most affected from this crisis. Managers who show little concern for staff put employee morale and well-being in jeopardy.
Encourage managers to institute an open-door policy or conduct office hours
No offices? Consider these "pop-up office" solutions from Steelcasevii, Herman Millervii, and Knollix
Re-establish Connections (with Distance)
Nearly 25% of employees may not even return to the office after the virus has subsidedx. Those that remain will maintain a safe distance, but when will people collaborate? What will spur innovation?
Create open meeting spaces that encourage impromptu interactions while maintaining a safe distance
Encourage small group gatherings outdoors to connect with each other and nature at the same time
Develop a gratitude wall for employees to visibly communicate ideas, share thanks, and show solidarity
Provide an Outlet
Redirect negative energy, foster optimism, and support the greater community by providing an outlet for employee kindness, generosity, and purpose.xi
Develop enhanced giving campaigns that tap into employee interests
Coordinate giving with other companies to expand the reach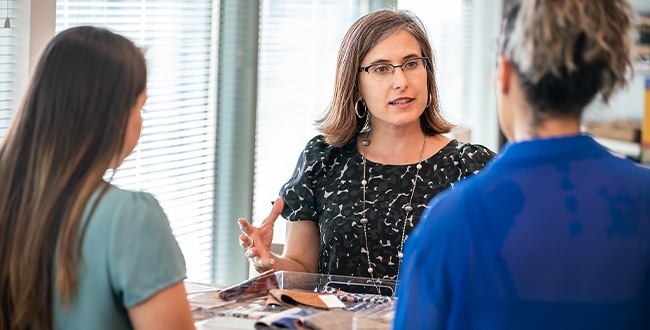 Clear the Way for Healing
The overall buzz and energy in the workplace will change, but it can be a clean slate for a new beginning.
Remove or reconfigure modular furniture to promote a more efficient layout, support collaboration, and accommodate social distancing
Create casual lounge groupings using individual tables and seating
Give it Time
This virus won't stop spreading overnight and neither will its long-term effects. Multiple "studies link psychological burdens with isolation and crises, including epidemics,"xii so be prepared to offer resources for 8-12 months. Providing a robust structure to support mental health in the office will not only address fears and concerns about the future, but will also allow people to work efficiently, adapt to a new normal, and heal.
---
This article is part of a series that addresses the need for new design approaches to support community health resilience. 
Read more:
Rethinking Design for a Changed Society
Rethinking the Workplace for a Reluctant Return
Rethinking Multifamily Housing Under Stay-at-Home Orders
---
i Al Arabiya English. (2020, March 17). Coronavirus could have long-term mental health consequences: Yale doctors.
ii Moukaddam, N., & Shah, A. (2020, March 15). Psychiatrists Beware! The Impact of COVID-19 and Pandemics on Mental Health.
iii Brewer, J. A. (2020, April 3). PsychPearls: The Coronavirus Anxiety Cycle.
iv Will Our Employees Use a Financial Wellness Program if We Offer One? (n.d.).
v Otto, N. (2019, March 25). Employee stress costing employers billions in lost productivity.
vi Rabin, R. C. (2020, March 20). Young Adults Come to Grips With Coronavirus Health Risks.
vii Steelcase. (2020, April 8). Air³.
viii Space Division -Phone Booths and Office Pods- Herman Miller. (n.d.).
ix Rockwell Unscripted. (2019, April 10).
x Margolies, J. (2020, April 7). What Will Tomorrow's Workplace Bring? More Elbow Room, for Starters.
xi Coronavirus Will Change the World Permanently. Here's How. (n.d.).
xii Hopkins, J. S., & Russell, D. (2020, April 2). The mental health effects of coronavirus are a "slow-motion disaster".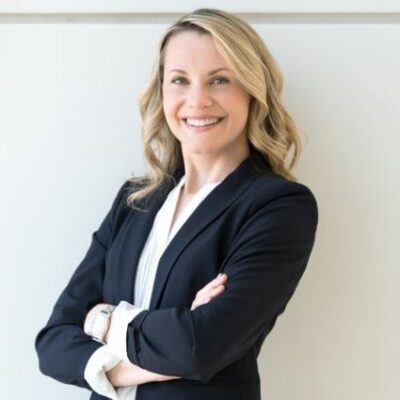 Client Focus Leader / Principal
Kate Barone Dimock is a Prosci® Certified Change Management Practitioner with a Master's degree in Organizational Learning and Instructional Technology, as well as a licensed interior designer.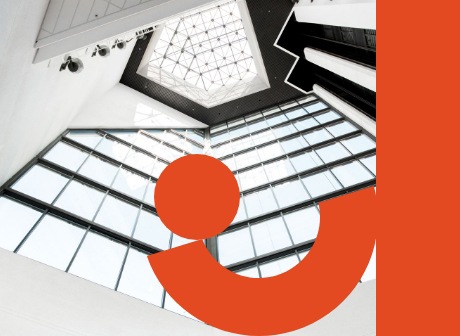 Buildings with more brains require less brawn.
DPS has a different design strategy when it comes to public safety.
Our insights in your inbox.