Shifts in Architecture + Tech: 5 Things Driving Change
More than architecture trends, these changes are here to stay.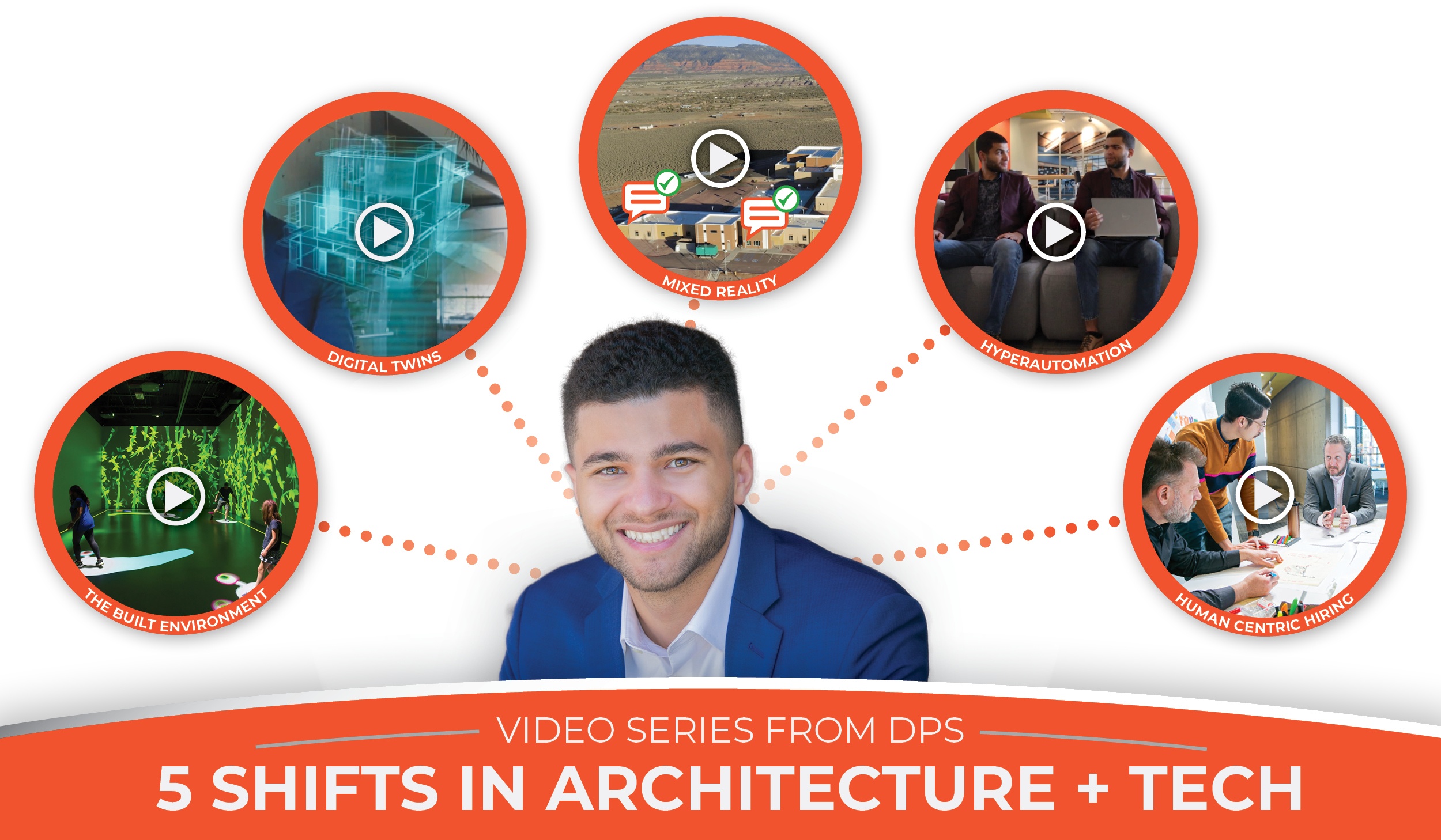 For this series, we heard from Felix Diaz, Director of Advanced Technology here at DPS. It's his job to think big, move us forward, and find the next great solutions for our practice. He shared 5 areas where tech meets architecture that signal big shifts in architecture, engineering, and construction.
IN THE SERIES:
THE BUILT EXPERIENCE — The next gen of architecture's favorite phrase: the built environment.
DIGITAL TWINS — Building models of the future.
MIXED REALITY — Where physical and digital worlds collide.
GENERATIVE AI + HYPERAUTOMATION — Work smarter, not harder.
HUMAN CENTRIC HIRING — AI isn't taking everyone's jobs—but we'll all be working with it.
If we're honest, we don't think 'trendy' has much of a place in architecture—a building should last much longer than a trend cycle. But staying on top of directional shifts in our industry is an important part of what we do.
Explore the series and go beyond architecture trends.
This is the first of five posts exploring technology that is shifting the architecture industry. The series is part of an…
Read More
Recent years have shown that you can't always predict what's around the corner. But through our team, you start to get a sense of what's next in the industry. We're fortunate to have a lot of dreamers, designers, and experts here at DPS—sharing our knowledge is a meaningful part of the work we do. We're here if you would like to learn more about the role of these technologies in the practice of architecture.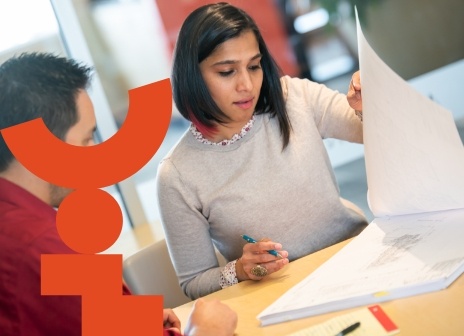 Design a career path with more bridges.
Looking to break down the walls of the status quo?
Our insights in your inbox.