Racism and Social Justice: A Safe Space for Uncomfortable Conversations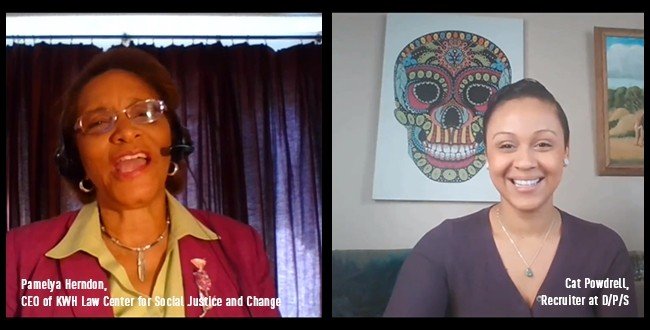 As a previous interior designer and current recruiter for Dekker Perich Sabatini I've spent the last five years working with over 200 DPS'ers of all ages, from all over the world, including Mexico, Iraq, Bangladesh, India, Iran, and Ecuador, to name a few.
Similarities that Unify
Despite our cultural differences, our similarities have always united us. It's not hard to find common ground when you can fill your plate with crunchy tahdig, coconut curry, a savory mole, and Hatch green chile at one of our frequent (pre-Covid) potlucks.
Our connection to one another lies not only in our love of sharing and eating delicious food, but also in our passion for design and architecture, and our commitment to finding a collective approach to solving the challenges we encounter - on a project or in the workplace. But, while discovering our similarities is a joy, I've come to realize that how we acknowledge and constructively surface our differences is just as important, if not more so.
Acknowledging Differences
After the world erupted in protest following the murder of George Floyd, this question became one that we, as a firm, delved more deeply into. As the movement for racial justice gained momentum and tensions heightened, I felt encouraged when our CEO, Benjamin Gardner, shared a sincere message:
"I am deeply saddened by the tragic events that have occurred across our country…These events highlight a much deeper problem within our country that I believe can no longer be ignored or accepted… As we move forward as a country and as a firm, we have a responsibility to challenge the status quo, especially where it perpetuates injustices, and work together to redress them in a way that is inclusive and nonviolent."
It was clear from the many responses that followed that the time was ripe for thoughtful reflection on the "truths we hold to be self-evident." So, when I was asked to facilitate a town hall on social justice, I was thrilled to participate.
Conversations that Connect
DPS town halls are a frequent occurrence, but this particular one offered a rare opportunity to have an in-depth conversation with leaders in our community. Dr. Harold Bailey, former Executive Director of the New Mexico Office of African American Affairs, and Pamelya Herndon, CEO of KWH Law Center for Social Justice and Change, joined over 150 staff to talk about the mission of Black Lives Matter, the controversial concepts behind #defund the police, and how we, as individuals, can support people of color in our communities.
During this conversation we asked hard questions of each other like, "What are your thoughts on the tendency of some people to shut down and become defensive when they're taken to task on racist behaviors and statements?" And, "How are we measuring the progress of social justice and when will we know when we reach our goal?"
We also learned new things about each other. One architect shared that prior to leaving his home country, he was warned about racism in America and was told to avoid becoming disheartened. Another staff member acknowledged, "The Black Lives Matter movement has left me confused and fearful that I have not treated everyone equally. I suppose that is part of the discussion, for each of us to look within and consider the behavior we present to others and how it makes them feel."
There were so many expressions of gratitude. "I was happy that DPS dedicated a town hall to address racism and social justice. We are a diverse organization so I think we should set a strong example of inclusivity." And another admitted, "This is the first direct conversation at this scale I've been able to have. It reinstated my passion to stay engaged."
Ultimately, the town hall reinforced some things we already knew - that these issues are personally affecting our staff, both inside and outside the workplace. And that, collectively, we want to continue the dialogue and be proactive in advancing equity in our workplace and communities.
Action Speaks Louder
Plans for a second, social justice town hall with a panel of DPS staff who will share their personal experiences with racism, are underway so that we can continue to connect through conversation. We're also researching racial sensitivity and bias programs to provide training for our staff. Most exciting, however, is the development of a committee to define, incorporate, and promote a cohesive strategy of inclusion at DPS.
The Power of Safe Space
As a woman of color and recruiter for one of the largest architecture and design firms in the Southwest, diversity and inclusion is a personal and professional priority for me. Countless studies have shown that an inclusive workplace is more innovative, creative, and productive. This only makes sense; when you feel safe to be your authentic self, you're freed to do your best work.
But, how do we respond when a global pandemic, massive unemployment, and social unrest makes us feel like safety is a luxury we can't afford? How do we maintain optimism and motivation while grieving unspeakable losses and battling an overwhelming sense of helplessness? And, when was the last time you had an uncomfortable conversation and felt safe?
It might seem small, but the act of creating and holding a safe space for employees to discuss the toughest topics, can have a transformative and healing impact on everyone involved.
Nearly every week I hear the people I work with describe DPS as a "family." This conversation made me believe that we truly are one.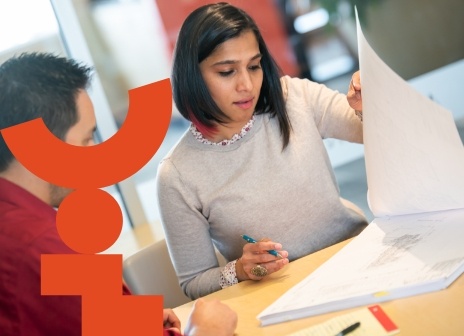 Design a career path with more bridges.
Looking to break down the walls of the status quo?
Our insights in your inbox.