Preserving History and Addressing Phoenix's Housing Crisis
As the City of Phoenix works to close a housing gap of more than 99,000 affordable units, a new development from Pennrose and Butler Housing Company, Inc. rises to meet the need while staying true to the character of the neighborhood.
In 2020, the City Council adopted the Housing Phoenix Plan to create and preserve 50,000 homes over ten years. The plan's goal: closing the housing gap for seniors, people with disabilities, and veterans. To help address the crisis, our clients envisioned the transformation of Garfield Commons—originally built in 1960 as the Little Sisters of the Poor Home for the Aged—into the Garfield Commons Development.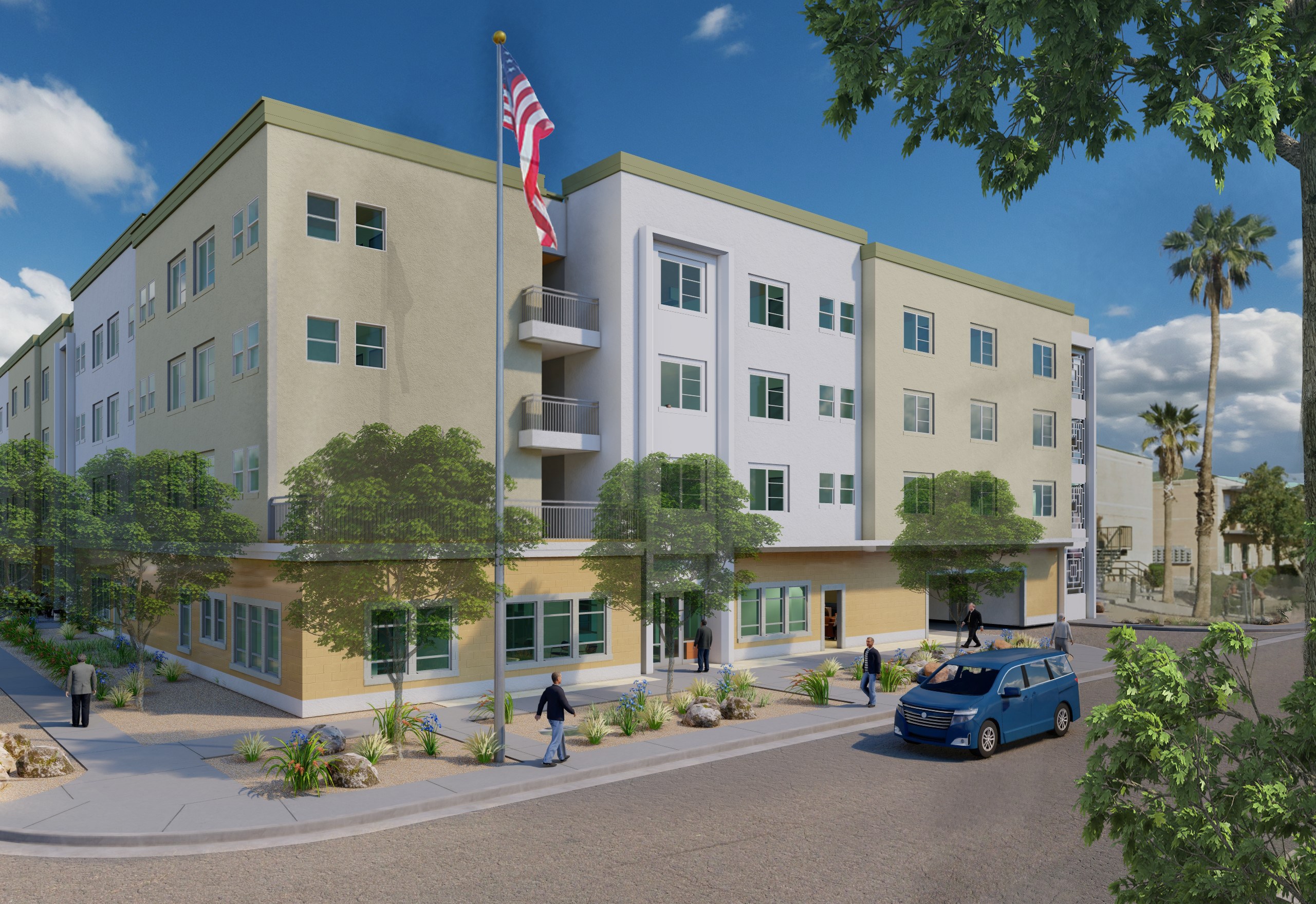 With design creativity, historic references, and sensitivity to the neighbors, the four-story design with details from the existing Garfield Commons became the obvious solution.
Garfield Commons, located at 16th Street and Portland Street in downtown, is on the National Register of Historic Places and a staple of the neighborhood. The surrounding streets to the south and west feature single family homes in a variety of styles. The Garfield Commons Development consists of a three-phase expansion on the site, including a previously completed renovation of the historic building. All in all, it proposes 220 affordable apartments to serve the local housing crisis.
Our design team was presented with the challenge of building upon existing context, bringing forward details from Garfield Commons. Engagement with Historic Preservation Office shed light on a design priority to harmonize new structures with qualities of the historic building, like 1960s iron work and materiality. The openness of Garfield Commons is also brought forward in new development, maintaining friendly, welcoming streets for people in the area.
The experience of future tenants and neighborhood residents was of primary concern. Phases II and III rise four stories each, with three stories of apartments above community and parking space. Scale, safety, access to outdoor spaces, circulation of cars and people, trash collection, and more informed the positioning and layout of the project. Developer costs are mitigated with clever design; in the final concept, R-5 Zoning requirements are met by working closely with the City of Phoenix Planning and Development Department.
A vision for Garfield Commons, owned by Jim Danaher of 1110 N. 16th Steet, LLC, as a solution for affordable housing has existed for nearly 30 years. To bring it to life, our design team leaned on their deep knowledge of multifamily housing development. The needs of the client and future residents are balanced with regulatory requirements, while the design was adapted in response to new hurdles. The new development successfully weaves a complicated infill project with the existing urban fabric of the area, supplying much-needed affordable housing to veterans and seniors of Phoenix.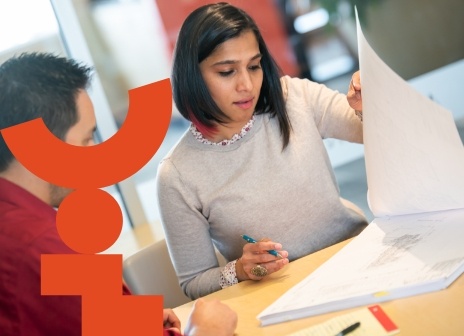 Design a career path with more bridges.
Looking to break down the walls of the status quo?
Our insights in your inbox.