Multigenerational Living: A Personal Experience
At the annual conference of the Environmental Design Research Association (EDRA) I had the opportunity to present at an all-day intensive study of residential environments that explored Multi-generational Inhabitation and Aging-in-Place housing. 
The application of environmental design research has been a principle approach in my design process since graduating with a Master of Architecture degree in 1988. At the intersection of behavioral science and environmental design research is the exploration of the person's relationship to their environment in a particular place and time. Using this framework I set out to explore my own family's personal experience living in a multi-generational home and provide yet another layer of information regarding multi-generational living.
It is interesting to note that multi-generational living has become a major housing trend in the United States. A blog post by The Surety Title Company on Multigenerational Housing Trends points to data from the U.S. Census Bureau that shows the number of individuals with a multi-generational home increased from 28 million in 1980 to 57 million in 2012. The post also references a report from the National Association of Realtors stating that 14 percent of homes purchased in 2014 were for the purpose of accommodating multiple generations of occupants under the same roof.
A group living property locator in San Diego, CA states an oft repeated news item that "not only are families coming back together again, but twenty-something's are now staying home longer." They go on to emphasize that "with life expectancies increasing, baby boomers retiring, and pension funds failing, these numbers will only continue to accelerate".
My family feels we exemplify these age trends in multi-generational living. We have seven people living on the same property. This includes my wife's mother, two of our children, one boyfriend, and one grand-daughter. My wife and I act as the de-facto leaders of the household.
In our multi-generational home we have created four inter-connected living areas. Each living area is independently occupied by one to three family members. This household structure affords each person experiences of solitude/companionship, diversity/unity and independence/support.
This pattern of experiential opposites is one of the key aspects of our multi-generation habitation. Attributes such as being close yet apart from each other, having communal activity yet being able to retreat to our own personal sanctuaries are critical lived experiences.
Following this same theme are the traits of diversity and unity. With ages spanning from a 2-year-old girl to a 90-year-old woman it is the diversity of thought and personal history which provide enlivened, and at times, contradictory conversations. It is, though, the common actions - such as keeping the yard clean - that serve to establish unified purpose and thinking.
In addition to developing a home that preserves independence and provides access to family support, we decided to incorporate sustainable practices to enhance our multi-generational living experience.
We live on a city lot, not in a rural environment, but with my wife's background in horticulture and gardening, we have transformed our property into a permaculture urban food forest. To supplement my wife's ecological approach I used my architectural expertise to transform a post-WWII tract house with an unfinished 3-car garage/shop accessory building into a modern, sustainable home. Our sustainability approach primarily falls under the reduce, reuse, recycle plan. Designing with multiple conservation measures in mind, we reused building spaces rather than tearing them down and recycled everything that had value to us or others.
Living in a temperate desert climate, our primary sustainability focus is on water management. We have installed several rainwater collection measures and an extensive underground gray-water distribution system that is fed from showers, washer, and selected lavatories.
Along with our social structure and sustainable practices, a third critical factor we have found important for a multi-generational home is place attachment. Connection to the landscape or nature is a key ingredient in the development of place attachment and personal satisfaction. Our home is in an urban/suburban neighborhood. From our home we can walk to several shopping districts, pass a variety of landscapes, and enjoy a city park just across the street. We knew that access to the park would enhance our quality-of-life when we bought the property but have come to understand that this connection to a large, open green-space not only added to our place experience, it changed our approach regarding the home's landscaping. We have removed all the turf from our property preferring instead to romp in the park when we need to feel the grass.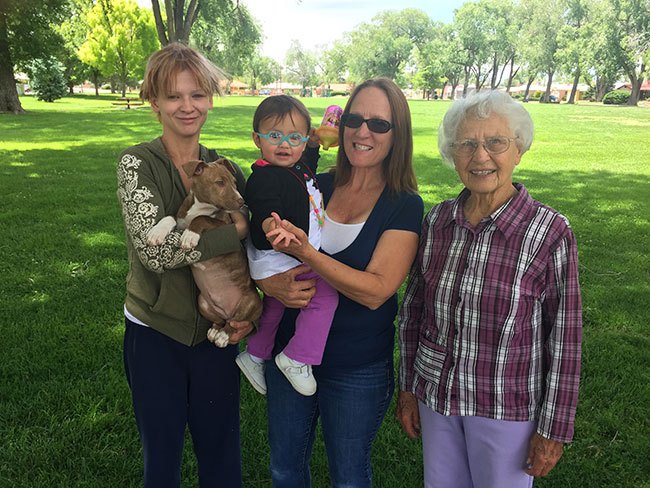 What does our experience mean regarding multi-generational housing design? I believe we can extract three key elements or conditions that should be present when designing a multi-generation home.
The design needs to have both communal and private spaces. A design that allows independence and isolation while also providing common core spaces fosters vitality and relevance. A single-family home that has a detached accessory living unit can accommodate this requirement.
The design should incorporate sustainability treatments or practices that fit the life-style, background, and personalities of the family. For example, the permaculture urban food forest was not foreign to us because both my wife and I had lived or were raised on farms. Sustainability principles focusing more on renewable energy, reducing chemical or material use, or emphasizing passive home design may be more appropriate for you.
The place needs to have a connection to nature. A design that has an outdoor landscape either as formal gardens or informal food production areas provides a close and intimate connection to nature. But access to city park and nearby public landscapes can also contribute to this natural connection.
For us a strong connection to the property has occurred in a relatively short time because the changes we made to the property follow our central values and the life-style choice of urban farming and sustainability.
We could have taken an easier path, one that did not involve all four generations living in the same household. We know, though, that for us, this was the better option. While such a choice brings with it many challenges, it also brings us enjoyment and purpose. We see that we have made quality-of-life choices that promote individuality, family support, sustainability, and connections to nature. We see these as exemplifying important aspects of multi-generational living.
And it has given us great joy and satisfaction.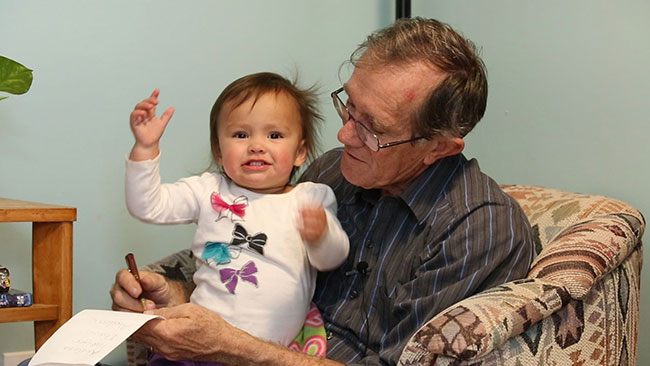 Videos filmed and edited by Travis Lewis - Dekker Perich Sabatini.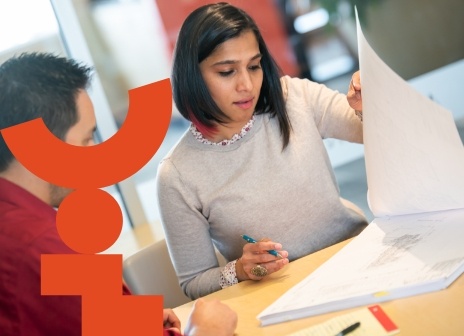 Design a career path with more bridges.
Looking to break down the walls of the status quo?
Our insights in your inbox.