Location Intelligence for Senior Living Communities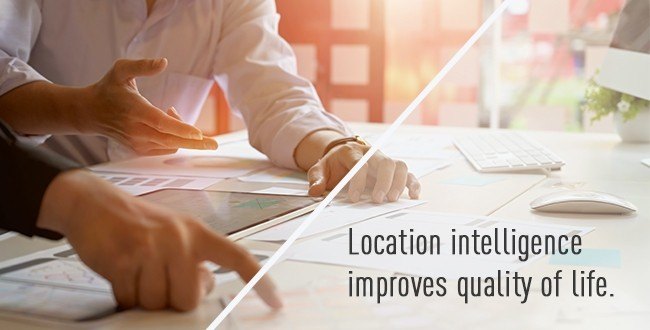 Written by Drew Seavey, Landscape Architect
With recent advances in sensor technology and the subsequent proliferation of spatial data, industry leaders are exploring new ways to leverage the unprecedented flood of information. Location intelligence (LI) is transforming business as usual and helping decision makers to uncover hidden patterns that inform and streamline decision making, track the spread of illness, improve customer care, highlight actionable steps towards sustainability, enable outcome prediction, and optimize operations.
Actionable Insight
The projected growth of the Senior Living market presents an imminent challenge in providing quality of life for an overwhelming population of soon to be relocated Senior Living residents at different stages along the continuum of care (independent living, assisted living, memory care, hospice). Location intelligence, made possible through geographic information system (GIS) technology and the growing network of connected sensors, commonly referred to as the Internet of Things (IoT), can be employed at a variety of scales to reveal actionable insight. The scale to which LI can be applied ranges from mapping user patterns inside of buildings to tracking and analyzing spatial information across entire cities, regions or even continents.
Cost Savings and Quality of Life
At the building scale, Senior Living is a strong candidate for the use of Real Time Location Systems (RTLS). This technology tracks the location of staff, residents, equipment, and other assets in real time. This information reveals human interactions, the ever-shifting demand for staff attention as well as equipment needs. Organizations adopting RTLS have shown increased efficiency and cost savings through efficiently distributing resources and allocating staff to where they are most needed, freeing up resources to focus on larger goals such as quality of life.i  RTLS can combat neglect through ensuring no resident is left alone for more than a prescribed amount of time, as well as provide insight into the spread of illness through monitoring interactions and proximities of building users.ii
For memory care communities, RTLS can help prevent residents from wandering off and accessing restricted areas. As an emerging technology, RTLS could be an important tool in providing improved customer service and security while saving money and freeing up resources to focus on quality of life for residents.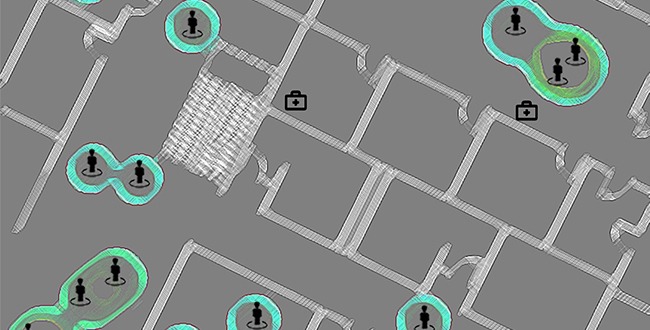 Insight at Varying Scales
Location is not the only data available through the growing use of sensor technology. Energy consumption, air quality, temperature, air pressure, room occupancy, lighting are just some examples of information that can analyzed to provide insight at varying scales. The example of the Kinsa Health smart thermometer being used to track COVID-19 shows how connected, dispersed sensor technology is providing insight into the spread of the virus. The Kinsa Health internet-connected thermometer helps collect temperatures from all over the country and has been collecting this data for almost a decade. Identifying clusters of abnormally high body temperature serves as a two-week leading indicator for a spike in local cases. The temperature data is uploaded and instantly added to the live data feed. This is much faster than the one-plus week lag in sharing results through the healthcare system. While analysis relies upon samples of the population, this technology has given experts the ability to predict outbreaks and make informed decisions on where to move resources.iii This is one example of an applied sensor technology that directly impacts the senior living community. The application of IoT technology holds diverse possibilities.
Site Planning
Beyond the building, LI is a powerful tool that informs site selection. Senior Living is evolving with the tastes and interests of new residents and there is a growing interest in walkable urbanism, life-long learning, connection to nature and ways to promote social interaction.iv Using LI to spatially analyze amenities such public transportation, open space, bike paths, grocery stores, hospitals, universities, community centers, etc., provides visually engaging maps that decision makers can use to guide the site selection process. In addition to uncovering amenity proximities, LI can also be used to bring in demographic, real estate and financial data that speak to feasibility. In Senior Living, the site and building programs are large influencers on quality of life. When the broader context is brought into the decision-making process it adds even more value to the project and elevates quality of life for prospective residents.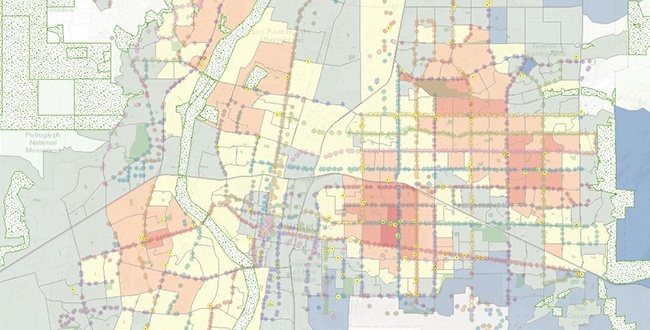 Mapping Ecology for Senior Living Communities
A large body of knowledge exists that indicates tremendous physical, mental and spiritual benefits from having access to nature.v Biophilia, defined as the innate tendency to want to connect with nature and other forms of life, can be given substance through LI mapping. Sensitive site planning paired with the knowledge that access to nature is a health driver allow for areas of ecological interest to thrive while providing access to nature for Senior Living residents, staff, as well as the public at large. Understanding the location of biophilia inspiring features such as mature trees, wetlands, forests, rivers, healthy native plant communities, fruit trees, farmland, etc., add yet another layer to the big picture. Mapping, and therefore acknowledging, items of ecological value provides opportunities to plan Senior Living communities so that access to nature is truly weighed as a criterion. Additionally, these ecologically valuable features will be preserved in the development process.
Location Intelligence is an emerging field that can greatly impact the quality of life of Senior Living residents, staff and the general public. It allows organizations to understand not only what their assets are but where they are and how they relate to each other. Increased efficiency, improved ecology, elevated quality of life are just a few of the benefits derived from working with and engaging geospatial data to impact decision making in the planning and development of Senior Living communities.
---
i Siwicki, Bill. (2020, February 18). Texas Health Saves $412,000 with Real-Time Location System.
ii Naim, Ari. (2016, February 2). Implementing Tracking Technology to Improve Infection Control.
iii Singh, Inder, Young, Robin. (2020, April 9). Smart Thermometers Play Key Role in Tracking, Preventing COVID-19 Spread.
iv Beals, Rachel Koning. (2019, August 4). This is How Boomers are Reinventing Retirement Living.
v Companions for Seniors. (2019, March 27). The Healing Power of Nature for Seniors.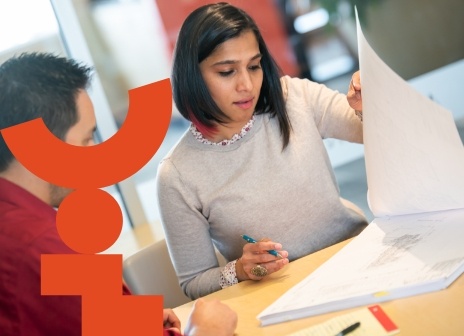 Design a career path with more bridges.
Looking to break down the walls of the status quo?
Our insights in your inbox.