Integrating Sustainability and Stewardship into Design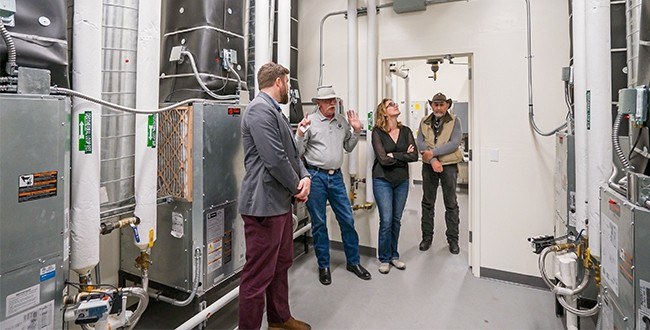 Dekker Perich Sabatini partnered with Bohannan Huston to design and build the Albuquerque office of The New Mexico Department of Game and Fish (NMDGF). One of 63 LEED Certified buildings designed by DPS, this project is a living example of how sustainable design can support a restorative future while minimizing environmental impact.
Next to the Rio Grande River, adjacent to public open space, the building serves as a "destination place" for wildlife and nature enthusiasts who visit for classes and weekend workshops while enjoying the surrounding fields and trails of the Bosque.
Game and Fish construction manager, Russ Benjamin, said that cultivating the property's pre-existing agriculture was prioritized to provide habitat for migrating birds and wildlife, as well as opportunities for visitors to relax, learn, and enjoy the outdoors. "There are 29 Cottonwood trees on the property that are over 100 years old. While it posed challenges for site development, the department made sure they were not removed or disturbed during construction."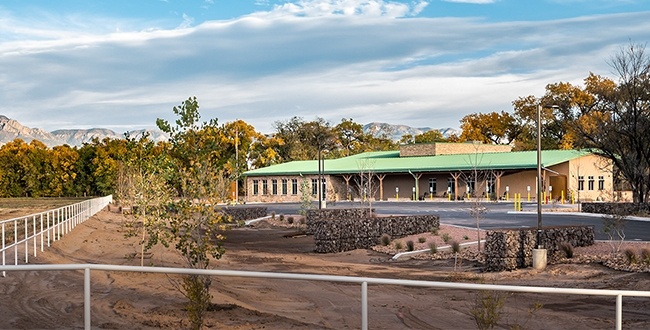 New Mexico game warden, Captain Tim Cimbal supervises game and fish field operations for northwest New Mexico. "As an environmental conservation department, we care for and rely on the environment. We're specifically tasked with managing New Mexico's wildlife resources for future generations. Our building is environmentally sound and it shows that we are walking our talk."
Efficiency, and the ability to function long term with minimal maintenance, were high priorities for the project team who set and met a target of LEED Gold Certification. Site, landscape, energy, and stormwater management were carefully considered during the planning and design phases of construction. The building's geothermal system and solar photovoltaic array support energy efficiency, freeing up more of the budget for the department's extensive educational outreach efforts.
Aimee Smith, sustainability manager at DPS, notes that the energy efficient design, in tandem with onsite renewable energy, reduces the building's energy cost by 45% compared to standard design practice. "The values of sustainability and land stewardship are so well integrated that it's intuitively understood when you're there."
The core of the building was designed to carry future growth with expandable amenities that will augment the cost of operation over time.
Drone footage courtesy of Bohannan Huston, Inc.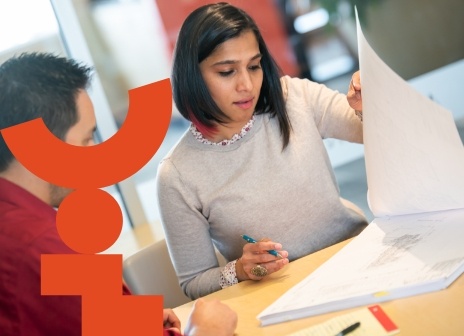 Design a career path with more bridges.
Looking to break down the walls of the status quo?
Our insights in your inbox.