BIM & Clash Detection: Improving Efficiency and Coordination
Building Information Modeling (BIM) is a powerful tool for visualizing and virtually constructing in 3D, and it's an integral part of our practice, enabling a holistic approach to design and construction. An early adopter of BIM, Dekker Perich Sabatini has been at the forefront of leveraging technologies to enhance design, improve building performance, and foster a collaborative process.
Our BIM workflows and deliverables allow more efficient coordination and communication between the architect, engineers, consultants, and clients. The process of developing building information models requires a highly collaborative environment where all project stakeholders have access to their portion of the work. Because each discipline works separately to add elements to the model, when bringing it all together, it's important to identify and resolve any potential conflicts, or clashes.
What is a clash? A clash occurs when two or more elements from individual BIMs intersect or are placed within a set tolerance limit. Our dedicated BIM specialists can quickly identify clashes that could be costly in the field. The client, architect, and consultants can then discuss solutions and quickly update the model.
With thorough, easy-to-understand deliverables, accurate models, and excellent communication between the entire team, BIM and early clash detection can reduce the number of change orders and modifications in the field. The importance of clash detection and BIM modeling is hard to overstate as it helps project teams deliver projects on time and in budget.
Learn more about Building Information Modeling
It's not just a model. It's a database! "BIM: For Project Managers" was presented at the CSI Southwest Region Conference. Learn about BIM basics, model development, workflow, and more. The presentation ends with a case study to illustrate how BIM contributes to the design process.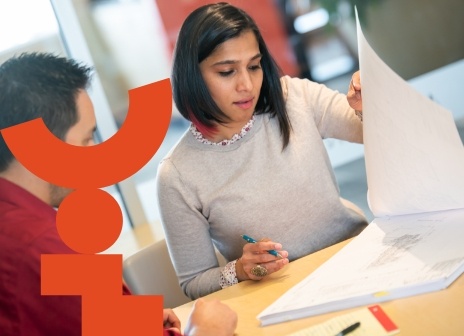 Design a career path with more bridges.
Looking to break down the walls of the status quo?
Our insights in your inbox.