Education is the best medicine
The Domenici Center is a state-of-the-art facility that integrates the needs of students training to be nurses, doctors, and pharmacists with a focus on rural practice. The layout promotes interprofessional education (IPE), expanding the breadth and depth of all students' medical education. No matter the specialty, what matters most is learning to care for patients.
A clinical performance center provides problem-based testing and evaluation for the three colleges. In addition to both active learning and general classrooms, the facility includes a human anatomy lab, pharmacy care lab, and learning center. Seminar spaces, student lounges, and a café offer diverse settings for study and collaboration. Though part of the UNM Health Sciences Center, the facility also reaches out to the university at large, providing space for the law school and an auditorium for campus-wide events.
No matter the specialty, what matters most is learning to care for patients.
Furniture coordinates with the building's infrastructure. The anatomy lab's custom dissection tables, for example, connect to plumbing, mechanical, and electrical components.
Outdoor spaces including a courtyard, memorial garden, and xeric garden corridor allow for reflection and connection with nature. The courtyard has become a favorite spot for students to study or meet with friends. Sustainability has been a priority throughout the project's three phases, with the second and third achieving LEED certification.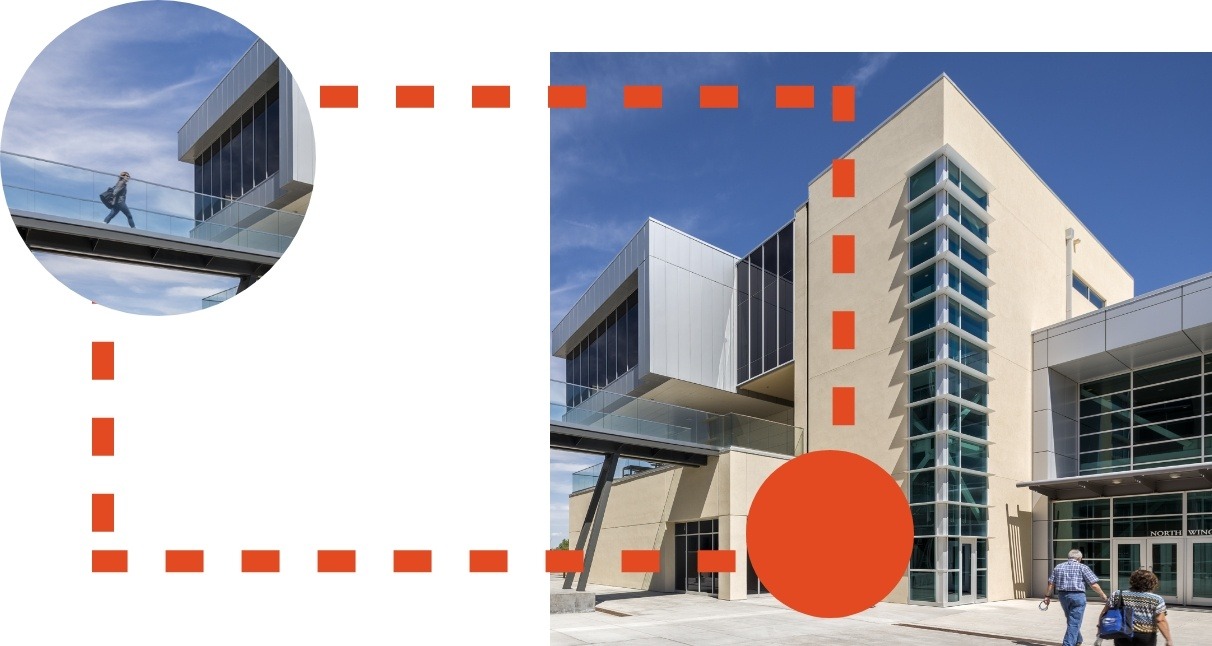 Client
University of New Mexico

Location
Albuquerque, NM

Size
50,001-75,000 sf

Disciplines
Beyond the Building
Building Performance
Community Benefit
Creating Partnerships
Experience Redefined
Mission Support
Rightsizing
Sustainability
Technology Modernization