A casino where the sun sets
Recognizing the need to replace the aging Camel Rock Casino at a more strategic and competitive location, the Pueblo of Tesuque Development Corporation hired Dekker Perich Sabatini in 2016 to create a masterplan for a casino on a 44 acre tract at the Pueblo's southern boundary, adjacent to Highway 285 and the world-renowned Santa Fe Opera.
In addition to wanting to expand the operation to a hotel and other higher end amenities, the Pueblo challenged the design team to create a facility that was timeless and elegant, and unlike any other casino in New Mexico.
To accomplish this goal the team envisioned a facility in which indoor space would be connected to the extraordinary views, landscape, changing daylight and climate of the Tesuque valley, utilizing higher-end finishes and contemporary design aesthetic referred to as "desert modern". This style incorporates the colors and feel of the southwestern desert with natural material accents such as stone and weathered steel. Traditional southwest design features such as courtyards, patios and shade elements are incorporated in a modern design style.
Elements of traditional Tesuque design motifs such as the pattern of edging on a dancer's kilt have been incorporated into artistic metal wall and ceiling tile panel accents. Indoor/outdoor spaces for gaming, dining and meeting were incorporated into the design.
The masterplan for the site consists of a 73,000sf single-story building incorporating a 28,000sf gaming floor for 800 machines and 10 table games, a 4,200sf restaurant/bar with seating for 178, a 2,400sf outdoor patio with 101 dining seats, a 4,500sf Ballroom with table seating for 330, a Grab-N-Go snack bar, Player's Club, Gift Shop, and all the necessary casino support spaces.
A large 30 feet tall by 97 feet long wall of glass provides an expansive view of the Sangre de Cristo mountains to the northeast, and high clerestory windows on the high south and east walls of the gaming floor provide direct visual connection to the outdoors.
Landscaping consists of plant materials appropriate for the arid high desert environment of the location.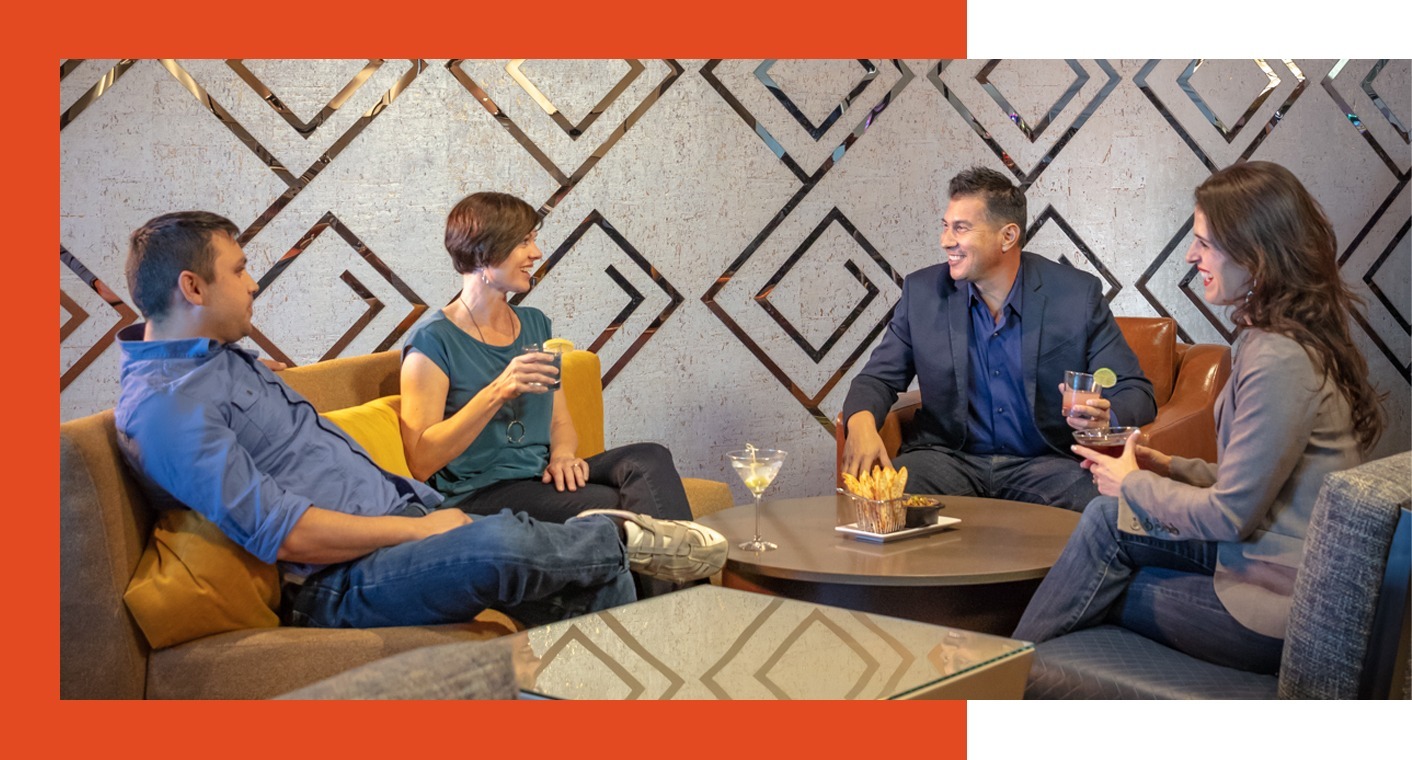 Client
Pueblo of Tesuque Development Corporation

Location
Tesuque, NM

Size
50,001-75,000 sf

Disciplines
Beyond the Building
Creating Partnerships
Experience Redefined
Mission Support
Technology Modernization