A preschool that reaches for the stars
Shining Stars Preschool Campus
This preschool campus offers young students with special needs a rich environment to play and learn.
The campus is divided into four classroom wings, each with its own nature theme and corresponding outdoor space. Each wing also has its own entrance, creating separate identities and giving the large 30-classroom campus a cozier feel. This multi-wing feature was an asset during the COVID-19 pandemic, allowing parents to drop off their kids without entering the building. The overall design also supports student safety. Once classes begin, the wings close off and the school becomes a fortress with a single point of entry through administration.
Inside, thematic habitats transport kids to the mountains, river, desert, and forest. Interior finishes such as tactile wood panels and custom glass decals coordinate with the habitats. Playtime is a portal to adventure, with the nature themes continuing outside in imaginative ways. The desert-themed wing opens into a sand play area with dinosaur bones and fossils, while the forest-themed wing relates to a reading area with a turf-covered hill and tree trunk crawling tubes.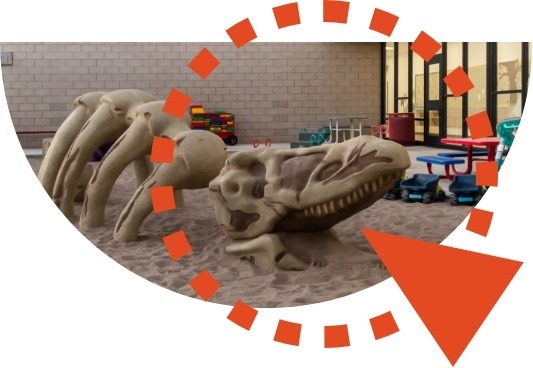 Classrooms are further divided into pairs that promote student interdependence. Shared resources include a STEAM lab, distributed library, and calming sensory room. Additional labs are dedicated to developing gross and fine motor skills.
The facility comes equipped with a tunable lighting system as well. This system enables teachers to control how cool, warm, or neutral the color of light is within a space. Studies show these adjustments have a significant impact on students' mood, behavior, and productivity.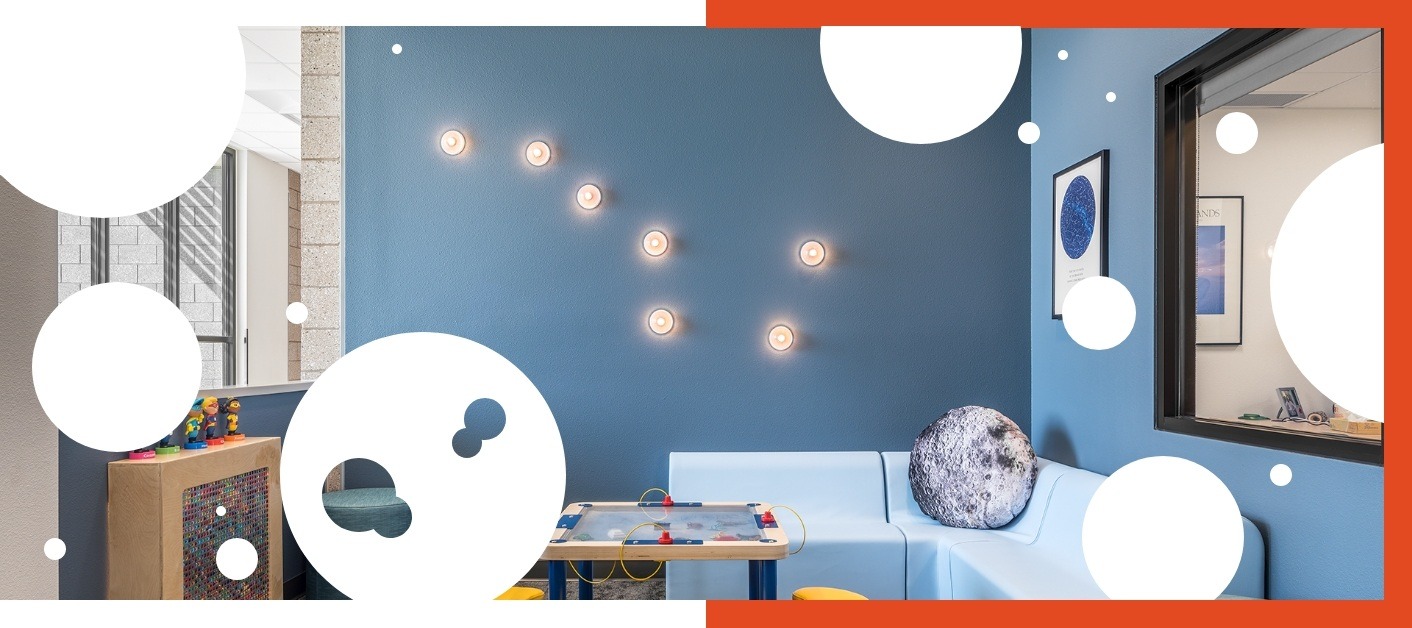 Client
Rio Rancho Public Schools

Location
Rio Rancho, NM

Size
50,001-75,000 sf

Disciplines
Beyond the Building
Building Performance
Community Benefit
Experience Redefined
Mission Support
Technology Modernization
Wellness