Compassion from floor to ceiling
Santa Fe Medical Center is a state-of-the-art facility designed to reduce the length of patient stays. The masterplanned site contains an acute care hospital and outpatient clinic space.
The facility accelerates the healing process through evidence-based design, the latest medical technology, and patient-centered care. It also expands healthcare access in the community, including 72 inpatient beds plus shell space for 42 more, a surgical center, and diagnostic and treatment area. Inpatient beds consist of 24 medical/surgical beds, 6 intensive care beds, and 6 postpartum beds as part of a complete Birthing Unit. The medical center also offers urgent and emergency care as well as physical and occupational therapy.
Later phases expanded operating rooms from 4 to 6 and added a new outpatient clinic to support cardio/nuclear medicine programs. A central plant allows for further growth.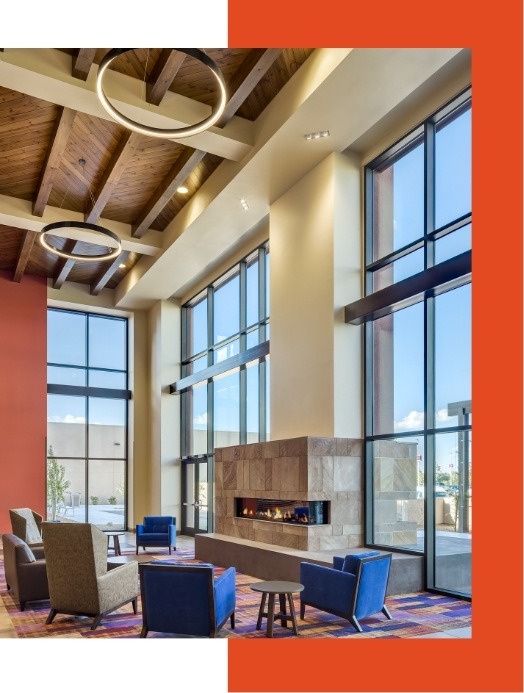 High quality care is tailored to the high desert setting. The design incorporates sustainable strategies into the New Mexico vernacular. Wood ceilings, fireplaces, and stone floors in the public areas capture the spirit of Santa Fe while creating a comforting environment for care.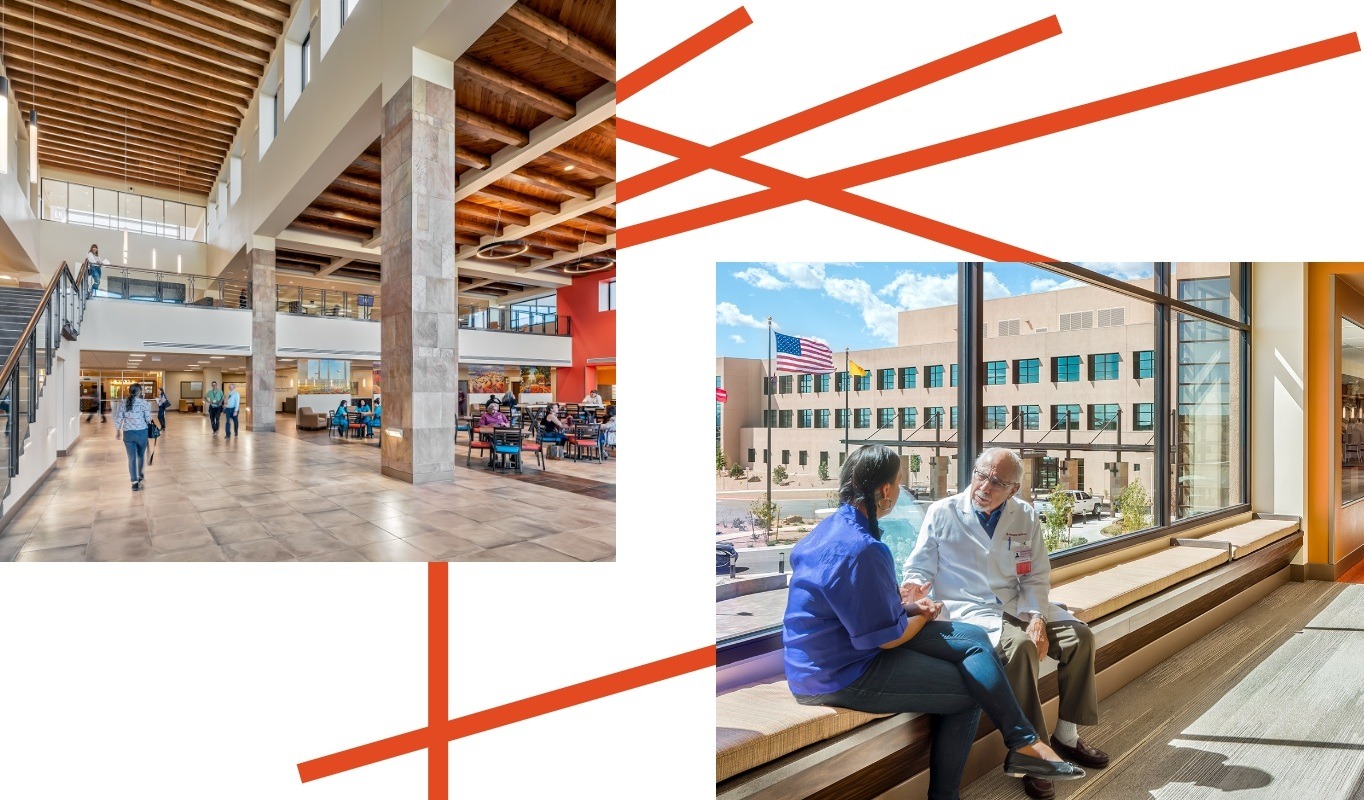 Client
Presbyterian Healthcare Services

Location
Santa Fe, NM

Size
Over 100,000 sf

Disciplines
Beyond the Building
Building Performance
Community Benefit
Creating Partnerships
Experience Redefined
Mission Support
Organizational Culture
Rightsizing
Technology Modernization
Wellness