Suburban doesn't mean static
Paradise @P83 is a highly stylized, urban-designed, and pedestrian-oriented multifamily development in a walkable, bike-friendly environment. Paradise @P83 offers a range of unit types and floor plans to suit a broad spectrum of prospective tenants and provides a suite of amenities tailored toward active residents, including an on-site park, walking/biking paths connected to Skunk Creek Trail, a pool, and a full fitness facility. Paradise @P83 offers the best of both worlds: the feel, style, and edge of an urban high-rise multifamily development located in the quieter, safer suburbs of Peoria.
The community building acts as a central hub for the community at large.
Residents experience the urban feel of a walkable, pedestrian-friendly environment as well as the quiet and security of a suburban neighborhood. It provides active residents with convenient access to nearby trails for running, walking, and biking, with Peoria Sports Complex and other nearby destinations for shopping and dining.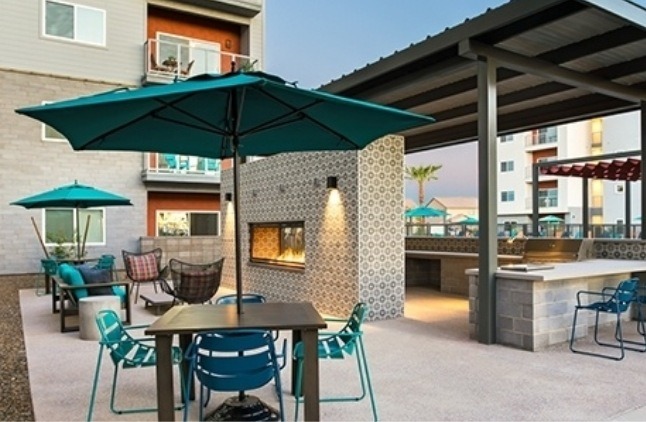 Residents enjoy approximately 4,000sf of internal community space within the amenity area, which is split by connective pathways into four integrated buildings that border a large community pool, hot tub, and an indoor-outdoor communal space. The community building acts as a central hub for the community at large, smaller in scale yet full of recreation, socialization, and support opportunities.
The northern buildings have an open lobby, which seamlessly blends into a large community lounge. This flexible space serves as an organizer for smaller support spaces such as offices, a copy room, and a maintenance space.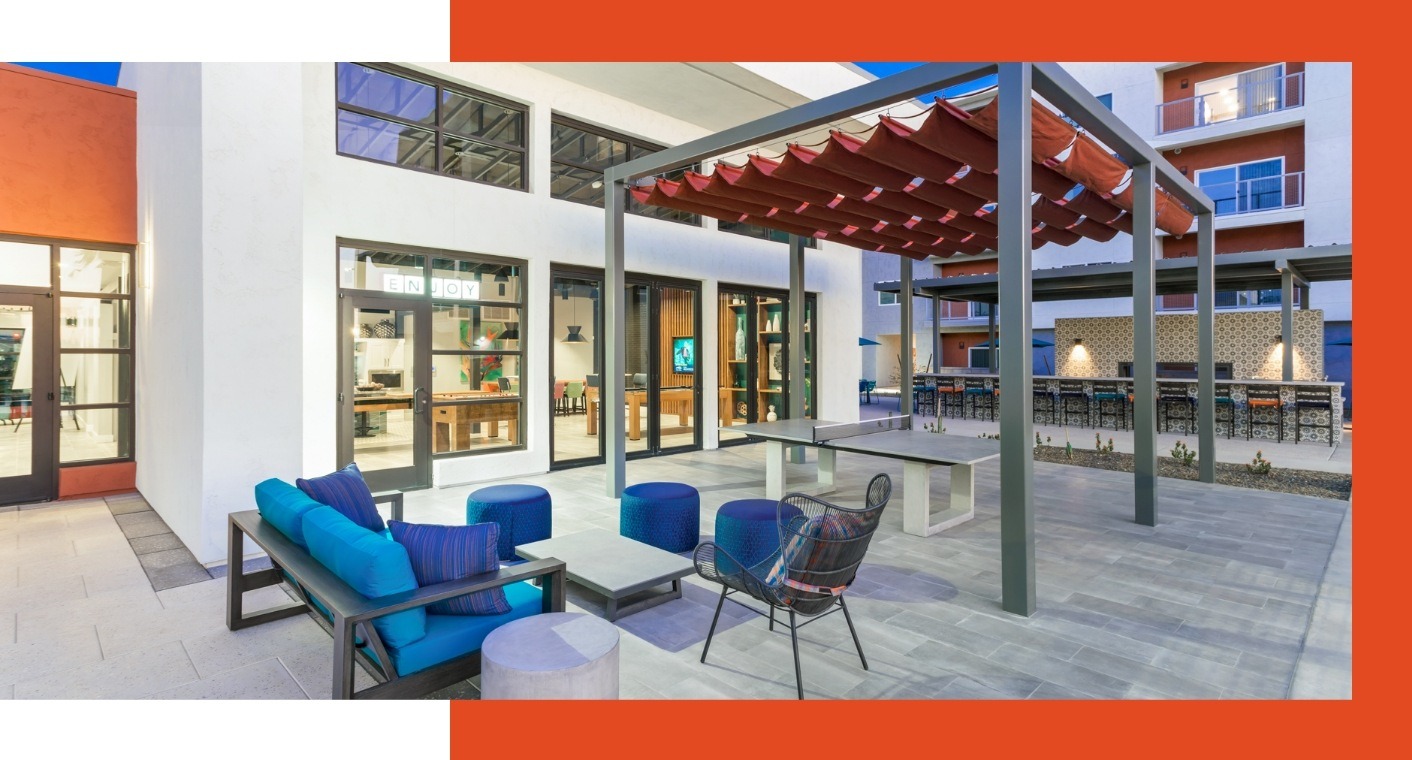 The southern buildings are focused more on fitness, recreation, and encouraging pedestrian and bicycle connectivity to the Skunk Creek Trail system, and the Peoria Sports Complex Area. This is achieved by its proximity to, and engagement with, the main internal pedestrian path. Functions within this component include a small gym, pool support spaces, and a large 1,000sf bicycle storage area.
Client
The Opus Group

Location
Peoria, AZ

Size
Over 100,000 sf

Disciplines
Beyond the Building
Community Benefit
Wellness