Color that brightens days
Nob Hill Early Childhood Center at Sierra Vista Primary
This new districtwide facility creates modern classrooms and playgrounds for multiple early childhood programs while simplifying vehicle circulation on a congested multi-school campus.
This project consolidated multiple programs into a single school serving preschool through 2nd grade to improve conditions and streamline administration. New classrooms for Head Start, Pre-K, Developmentally Delayed Pre-K, and Kindergarten programs, along with a new library, gymnasium, and administrative suites, were added to an operational 1st-2nd grade school.
Siting strategies were carefully studied to safely enable construction within the existing campus, work within challenging grading and soil conditions, and effectively separate high-volume traffic. The new addition creates a more prominent building entry and street presence, and partially encloses a new playground for the younger students. New classrooms have dedicated reading alcoves, built-in cubbies and child-height displays, and flexible activity zones. Renovations to the existing SVP campus included a new 1st-2nd grade playground, improved parent drop-off, new bus and parking lots, and improvements to the kitchen and selected classrooms. The large new addition is space-efficient and easy to maintain, while responding to Ruidoso's pitched roofs and wood accents and unifying the new construction with the existing school.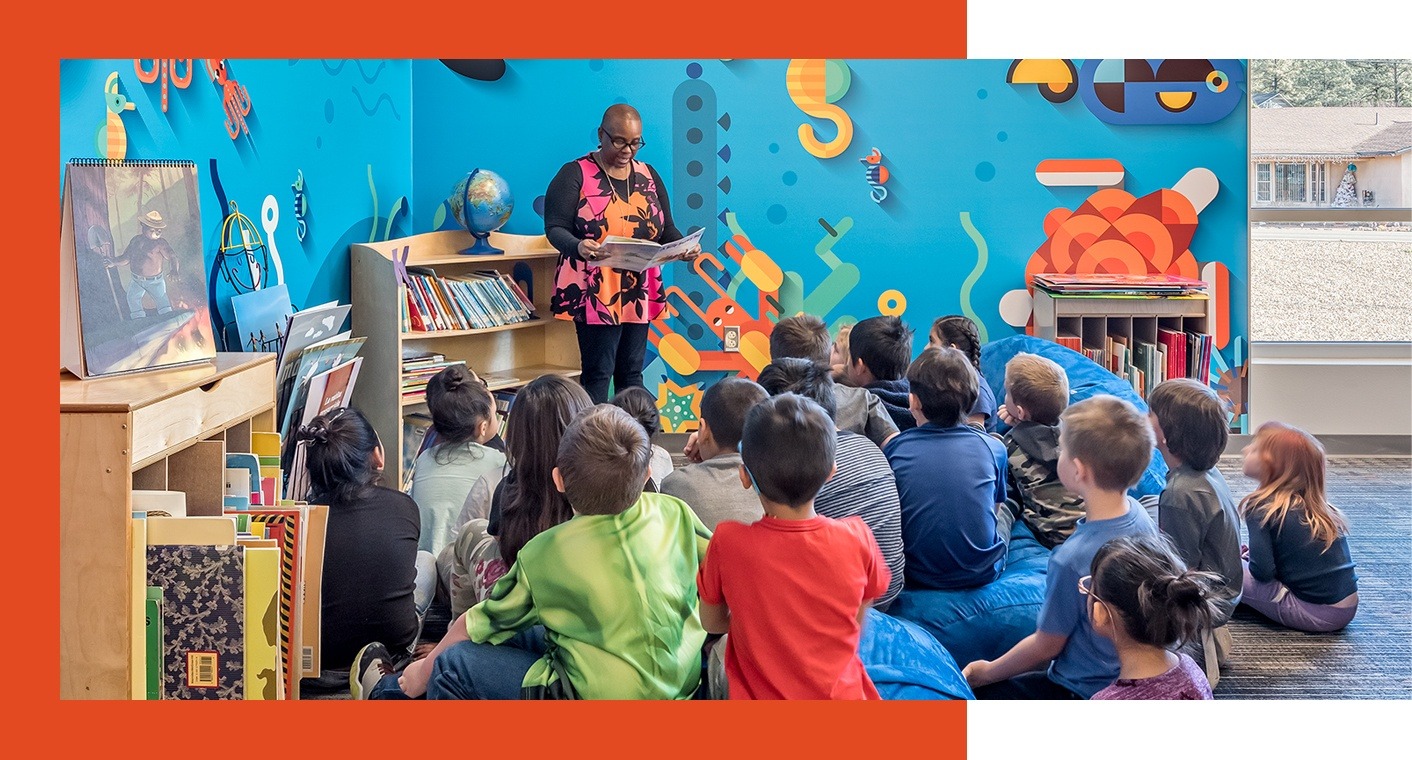 Client
Ruidoso Municipal Schools

Location
Ruidoso, NM

Size
25,001-50,000 sf

Disciplines
Beyond the Building
Community Benefit
Experience Redefined
Mission Support
Rightsizing