Investing in the workforce
Multinational Financial Services Company
This project for a multinational financial services company was the first office space to embody their newly defined global workplace strategy. The design of the space was influenced by feedback received through company-wide employee surveys, addressing the need for more meeting spaces, enhanced technology, and healthy workplace features.
Open office spaces have abundant natural daylight, height-adjustable workstations, and a variety of work settings to support both focus and collaboration, together providing a healthy interior environment for employees. Ample meeting rooms provide settings for group meetings ranging in size from Huddle Rooms for groups of 2-4 to Large Conference rooms able to accommodate meetings of 18 people. Small focus rooms are also provided throughout the space to provide employees with a private work setting.
Open collaboration spaces are dispersed throughout the building, providing space for impromptu meetings and are furnished with collaborative technology, tackable wall panels, and white boards. Lounge spaces on each floor provide social spaces for employees to enjoy during their breaks and serve as alternative meeting spaces throughout the day. An expanded micromarket located on the first floor provides a variety of grab-n-go food options, offering employees onsite food choices, and has an expanded lounge space for employees to utilize.
In addition to architecture and interior design, DPS provided furniture design services for this project, specifying furniture and finish selections and coordinating the furniture package with client's preferred furniture dealer.
The project was completed through the CMAR construction method, allowing the general contractor to be a collaborative member of the team from the project's inception. This strong early collaboration resulted in a successful design enhanced by diverse input. Through close and constant communication, the owner, design team, and the CMAR kept the project on schedule and within budget.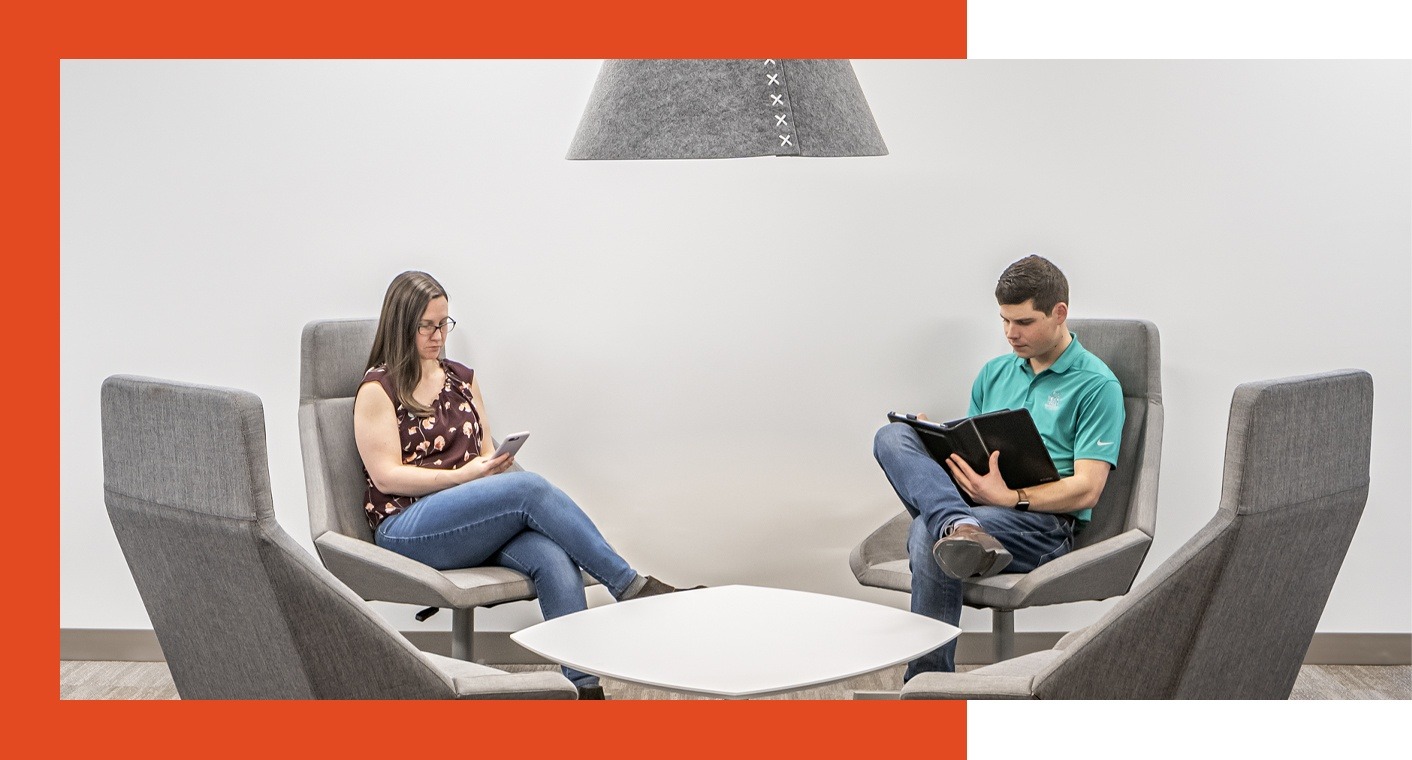 Client
Office Tenant Improvement

Location
Scottsdale, AZ

Size
Over 100,000 sf

Disciplines
Beyond the Building
Creating Partnerships
Experience Redefined
Mission Support
Organizational Culture
Rightsizing
Technology Modernization
Wellness