From a warehouse to a grand staircase
McKee Wallwork + Company Tenant Improvement
Good ideas don't come from nowhere. Sometimes they come from a brewery turned innovation lab.
McKee Wallwork + Company is an advertising agency and marketing consultancy that specializes in turning around stalled, stuck, and stale brands. For their new headquarters, we turned around the former warehouse of a brewing company. The result is a flexible space suited to their creative process.
Visitors arrive through the old loading dock and walk up a grand staircase leading to the reception desk. An open office area enables easy layout modifications. Small conference rooms and private offices are designed to the same module, allowing for quick conversion between functions. Client-facing conference rooms open to accommodate large gatherings.
Imagination is limited only by the quantity of dry erase markers.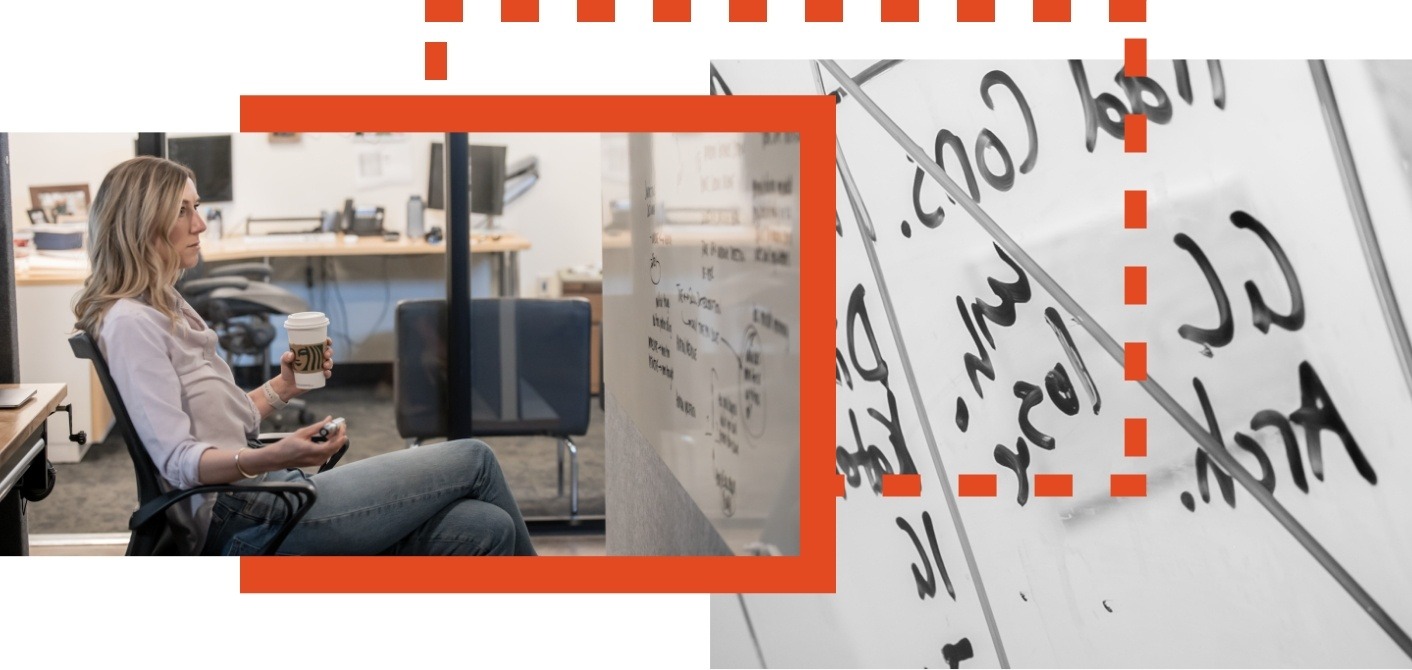 The spirit of collaboration extends even to the office's surfaces, which include ample whiteboards, tackable wall panels, and kitchen cabinets staff can use for ideation. Imagination is limited only by the quantity of dry erase markers.
The design celebrates the building's history by highlighting existing concrete floors, wood columns, trusses, and ceilings. Additions such as plywood casework, metal mesh railings, and glass storefronts complement the industrial aesthetic. A large kitchen island with quartz countertop and new light fixtures further elevate the space.
Client
McKee Wallwork + Company

Location
Albuquerque, NM

Size
Under 10,000 sf

Disciplines
Beyond the Building
Experience Redefined
Mission Support
Organizational Culture
Rightsizing