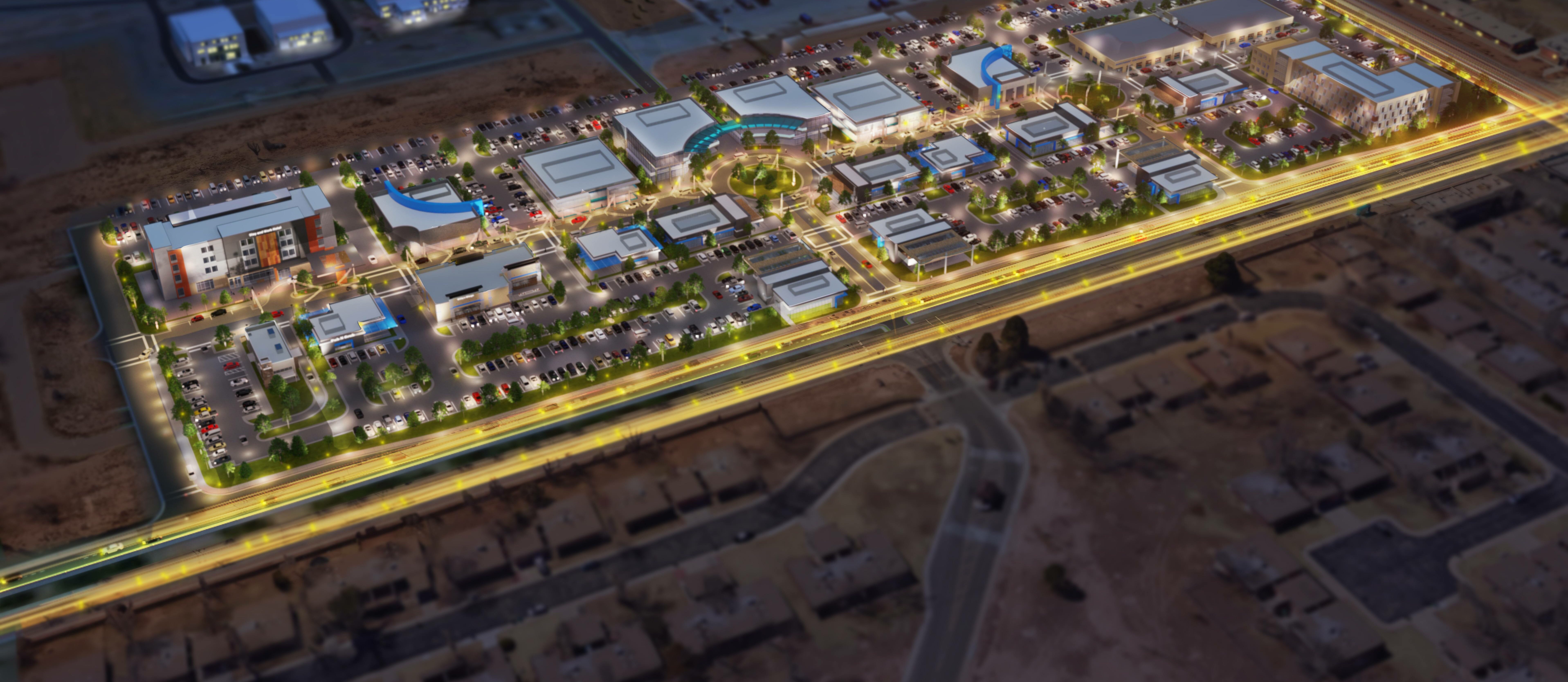 A center for space + directed energy systems innovation
MaxQ Mixed-Use Development
A Mixed-Use Development Serving Kirtland Air Force Base
Kirtland Air Force Base (KAFB) is home to some of the highest paid workers in Albuquerque: women and men who often work up to 60 hours a week on and around the base. The area has been underserved by office, restaurant, and retail options, leaving more than 22,000 workers without nearby workspace and amenities—until now. Thunderbird Kirtland Development (TKD) brings office, laboratory, and hospitality retail space to the area, transforming 70 acres of vacant land on KAFB.
The MaxQ development is optimally located to serve Air Force Research Labs (AFRL), Space Rapid Capabilities Office (Space RCO), and Space Force operations. Located on KAFB, but not behind the security fence, the mixed-use development provides convenient, accessible options for clients and visitors to the base. A dedicated pedestrian gate will provide secure access to AFB facilities, and the site supports both secure and unsecure office and lab space. Tenants of the 1M square feet of planned office, Light Lab, R&D, and commercial space can take advantage of the infrastructure already in place on the site.
MaxQ Development - Phase 1

Government, R&D, and Office Space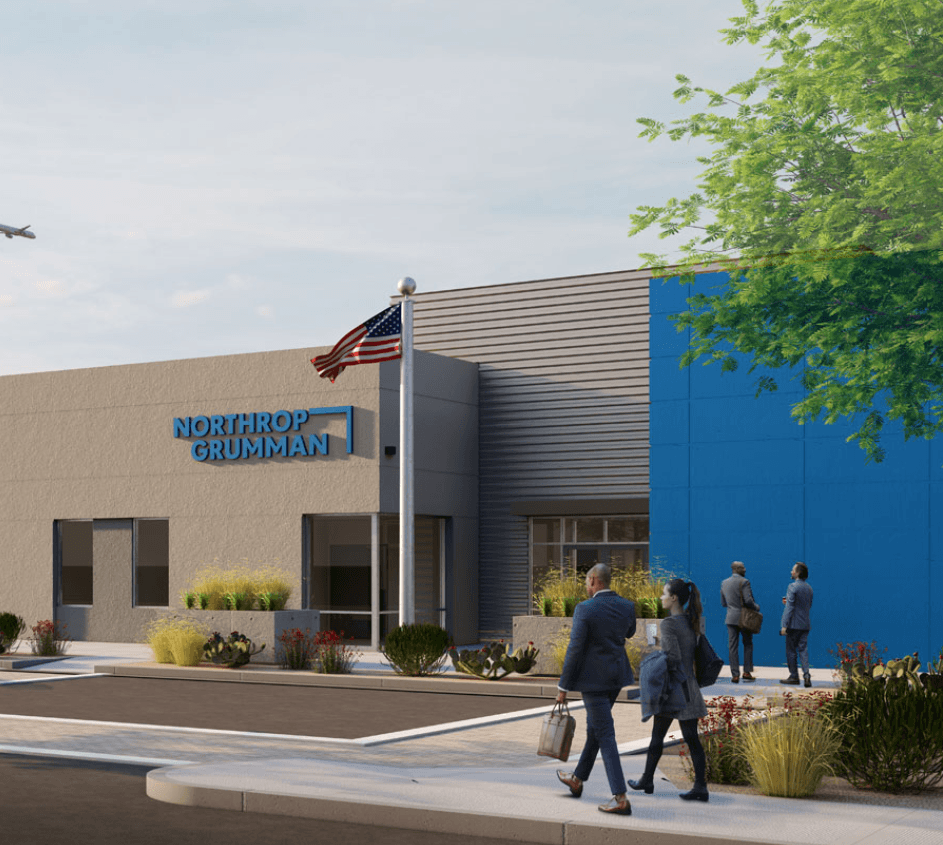 We partnered with MaxQ and Northrop Grumman to build a 27,000 square foot facility that supports space systems engineering and mission operations at KAFB. MaxQ's prime location and immediate proximity to AFRL is what drew the tenant to the space.
From general purpose offices to Sensitive Compartmentalized Information Facilities (SCIF), we create design solutions that help you effectively interface with your clientele. Through development partnership and supported by the existing infrastructure at MaxQ, we can build to suit your needs.
The right clients and customers can take your hotel, restaurant, or retail location from good to great. KAFB personnel and visitors have a unique set of needs, and an average employee salary of $100K. To reach them, you need a setting with the right layout, the right look, and proximity to their day to day routines.
The built-in customer base at MaxQ makes it the perfect location for your next project: convenient to the airport, historic Nob Hill, and the University of New Mexico. Our history with the AFB's government, aerospace, and manufacturing technology environment means we have a deep understanding of the needs of this unique population.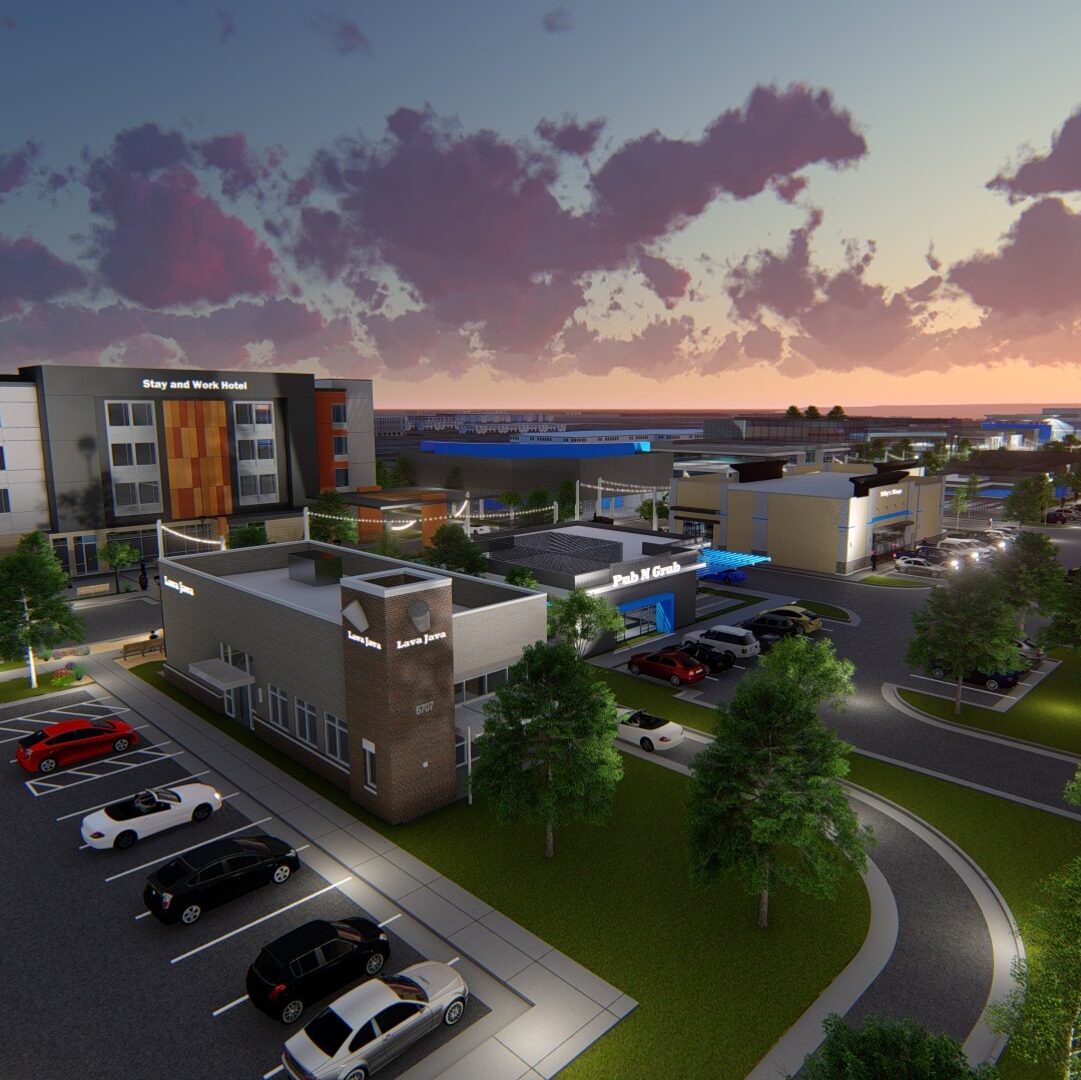 Location
Albuquerque, New Mexico

Status
In Progress

Disciplines
Beyond the Building
Economic Development
Mixed-Used