Even entrepreneurs need some shut-eye
Lobo Rainforest at Innovate ABQ
Lobo Rainforest, a six-story, mixed-use building encourages new ways of thinking for students and private enterprise. It reactivates a UNM satellite campus, providing student housing, offices, and flex space.
Through a collaborative project between the University of New Mexico, the City of Albuquerque, and a private development team, Innovate ABQ was born. Lobo Rainforest, the first building in the development, is designed to support students in their learning and the local business economy.
The project's mission is to generate successful startups and serve students of the UNM Entrepreneurial program with a stimulating environment. The mixed-use building, located in downtown Albuquerque, provides interfacing opportunities with local business, proximity, and inspiration for students in the program.
From the ground up, the team created a space bound to make neurons fire. The ground floor features offices, a café, flexible classroom and collaboration spaces, and an expansive outdoor courtyard. Student amenities include bike storage and a fitness facility. More open space is provided through an adjacent rooftop deck, which overlooks the atrium below.
Above shared spaces, floors two through six host 310 beds, and working spaces for students as they develop skills through Innovate ABQ's mission. All students are offered single occupancy rooms with their own bathroom—giving them room to rest and focus in between collaboration with their peers. The two-bedroom apartments include a kitchen as well as living and dining spaces.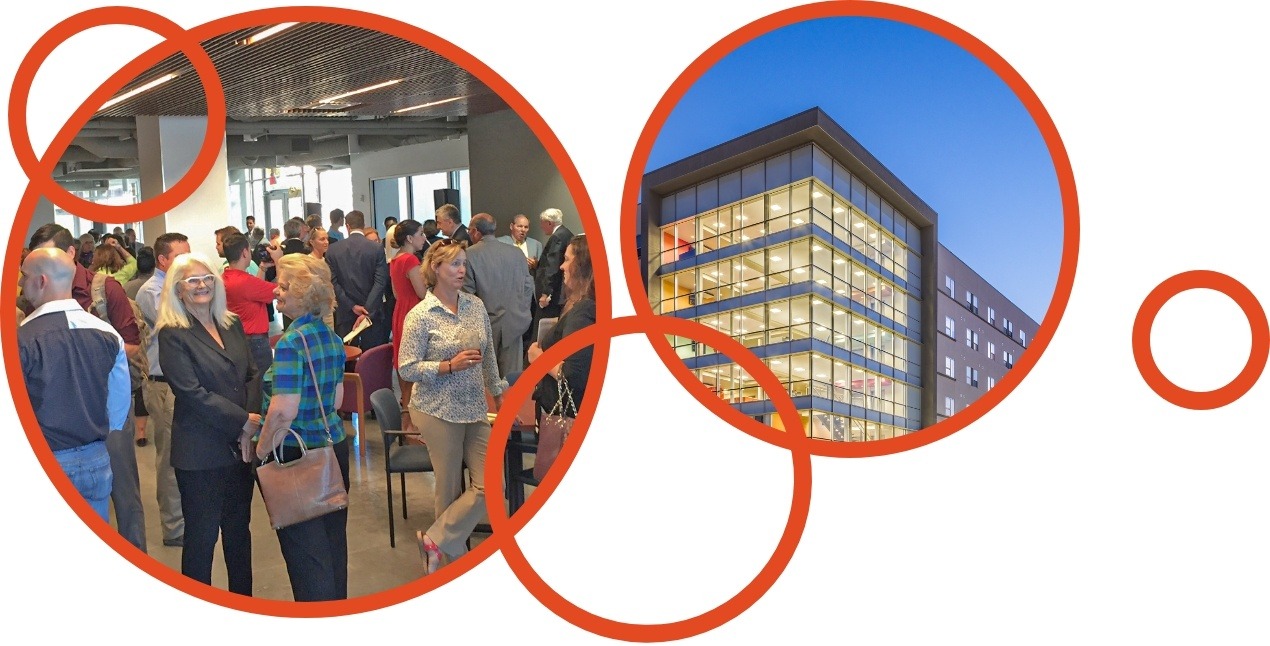 Given the strong local, university, and city interests in the project, the design came together with extensive consultation with stakeholders and community leaders. In addition to Lobo Rainforest, our team worked with Perkins + Will to undertake a masterplan that sets the tone for development on the entire 7-acre site.
The plan and accompanying design, unanimously approved by the Innovate ABQ board, spur new investment in downtown's core with the goal of attracting young talent to jobs in the area. The seamless integration of academia and entrepreneurship at Lobo Rainforest helps students and businesses thrive in the city's center.
Location
Albuquerque, NM

Size
Over 100,000 sf

Disciplines
Beyond the Building
Community Benefit
Creating Partnerships
Experience Redefined
Mission Support
Organizational Culture
Technology Modernization