Even entrepreneurs need some shut-eye
Lobo Rainforest at Innovate ABQ
Lobo Rainforest is a six-story, mixed-use building designed to support both students and private enterprise. It is the first building for Innovate ABQ, a collaborative private-public partnership between the University of New Mexico, the City of Albuquerque, and a private development team.
The project creates spaces with a mission to generate successful startups and provides residences for students in the UNM Entrepreneurial program. With its downtown location, the development reactivates a UNM satellite campus and supports the local economy.
The layout is bound to make neurons fire. The ground floor contains offices, a common café and collaboration space, flexible classroom, as well as an expansive outdoor courtyard. Support spaces include a bike storage room and fitness facility with adjacent rooftop deck overlooking the outdoor atrium. Floors two through six provide 310 beds and community spaces for students who are developing skills related to Innovate ABQ's mission. The two bedroom/two bath apartments contain a kitchen as well as living and dining spaces. All bedrooms are single occupancy.
The building's seamless integration of academia and entrepreneurship encourages new ways of learning and thinking in the city's center.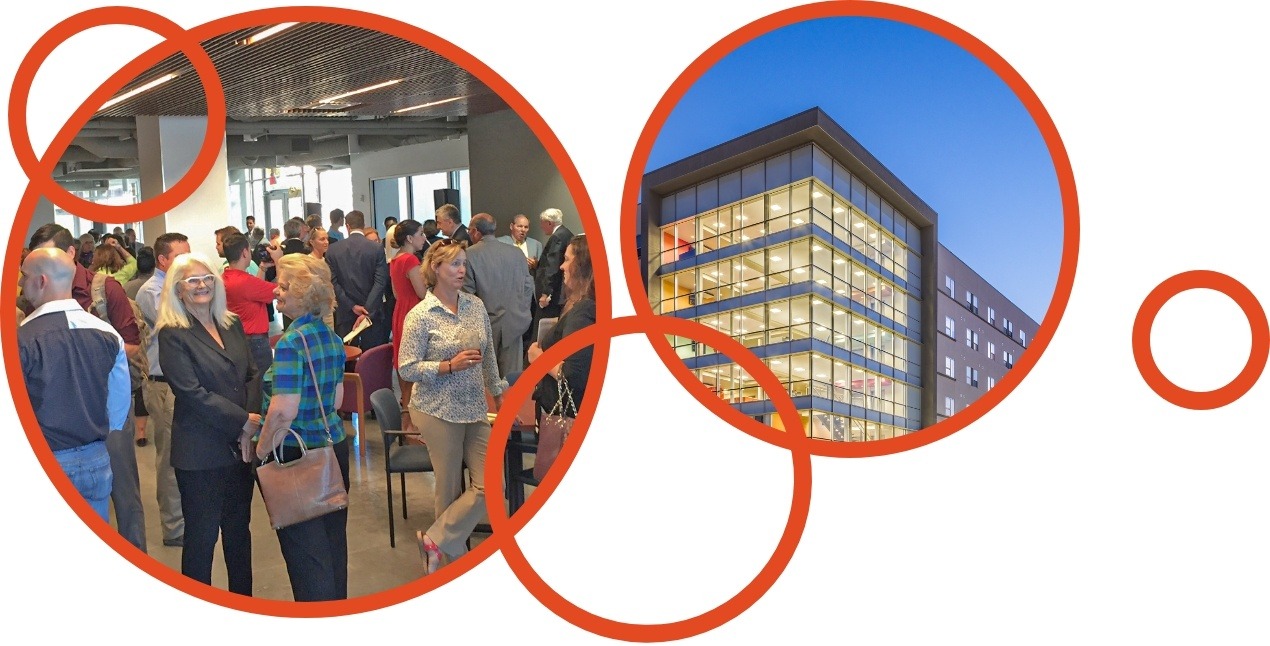 Location
Albuquerque, NM

Size
Over 100,000 sf

Disciplines
Beyond the Building
Community Benefit
Creating Partnerships
Experience Redefined
Mission Support
Organizational Culture
Technology Modernization