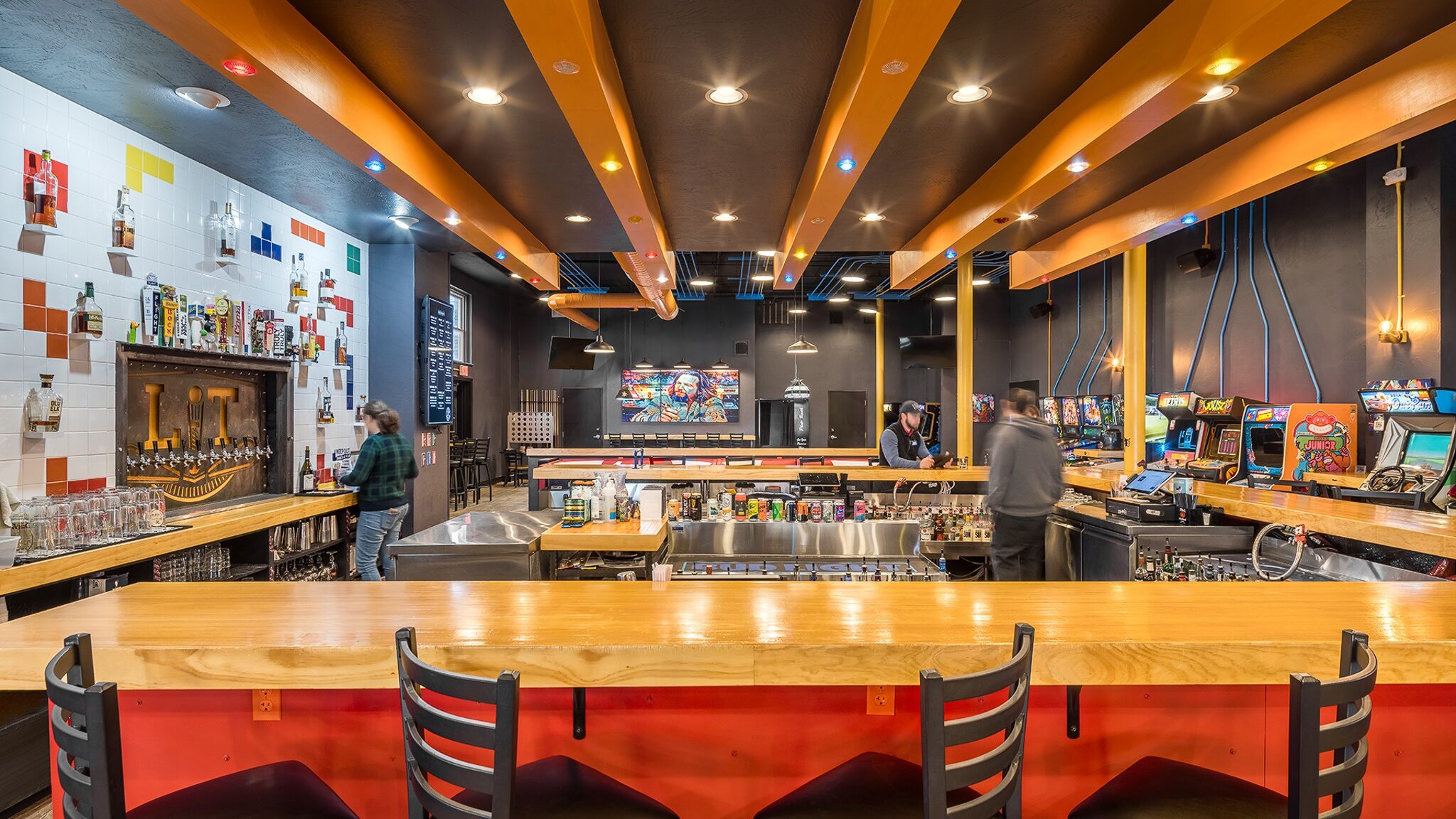 Revitalizing downtown Amarillo
This project is the first and only arcade-­themed bar in Amarillo, Texas. One part modern and one part nostalgic, the bar helps revitalize downtown's Polk Street. The playful concept and innovative execution creates an intoxicating environment for gamers and non­-gamers alike.
The design incorporates the lights, sounds and colors of arcade games without being too overwhelming. The darker wall color highlights the games and fun architectural elements. The conduits running down the walls and throughout the ceilings are carefully patterned to emulate the circuit boards inside of the game.
"Usually we hide the electrical but this time we showcased it with pops of color to really hone in on the visualization of being inside of an arcade game." - Jess Westhoff, Interior Designer 
Our team worked closely with the client to help bring their concept for the first (and only) arcade-themed bar in Amarillo to life through creative lighting design and space planning. This involved finding the architectural elements of gaming and scaling them into a space where patrons can truly have an immersive and entertaining experience.
"It was incredible to see all the small details coalesce into one overall experience." - Westhoff
Client
Three Amigos!

Location
Amarillo, TX

Size
Under 10,000 sf

Disciplines
Beyond the Building
Community Benefit
Experience Redefined