Lincoln County Medical Center Replacement Hospital
This hospital delivers high quality care in a rural community. Replacing a dated facility, the project maximizes Lincoln County's resources and provides enduring solutions.
The facility provides all new patient rooms and supports a wide array of services from surgery to mother and baby care. Rooms look out on rolling hills and rugged canyons, while the lobby area takes full advantage of Sierra Blanca views.

The emergency department was expanded to meet demand. A new imaging department enables MRI, CT, X-ray, women's imaging, and nuclear medicine. The pharmacy, lab, kitchen, and administrative offices benefit from significant upgrades over the previous facility.
The hospital is the third phase of a masterplan developed to improve patient care and make the best use of the existing site. Design elements echo the medical office complex built during the first phase of construction.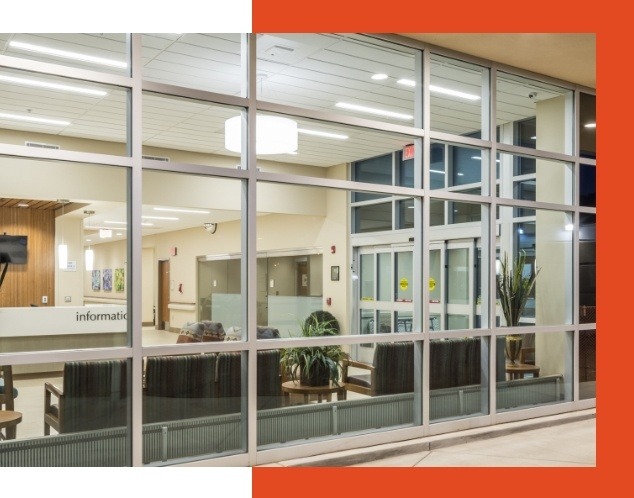 Client
Presbyterian Healthcare Services

Location
Ruidoso, NM

Size
50,001-75,000 sf

Disciplines
Beyond the Building
Community Benefit
Mission Support
Wellness