Designing for culture and care
Kayenta Health Center harnesses the power and beauty of the surrounding landscape to promote healing. Tradition and treatment are elegantly intertwined in this rural healthcare facility. Despite its remote locale, the replacement health center offers a wide spectrum of inpatient and outpatient care.
Kayenta contains a 13-bed inpatient nursing unit, ambulatory surgery, pharmacy, radiology, and an emergency department. Outpatient services include primary care, pediatrics, behavioral health, dentistry, optometry, and physical therapy.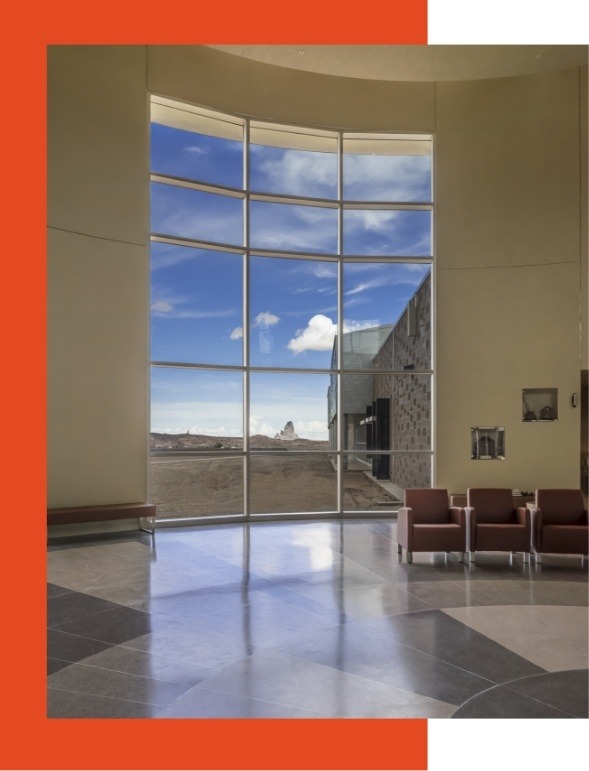 A sense of place invokes a sense of wellbeing. Located on the Navajo Nation, the design reflects local concepts of space, health, and wellness. The site and the facility are zoned to respect the character of each cardinal direction. The east-facing main entrance is flanked by wings housing community health and wellness programs as well as administrative functions. Meditation space provides an opportunity for patients and families to incorporate holistic medicine into their treatment.
The project is designed for flexibility, efficiency, and patient convenience. Natural daylight and views contribute to a healthy, positive working environment. The building's acoustics and ease of wayfinding create a feeling of peace and calm.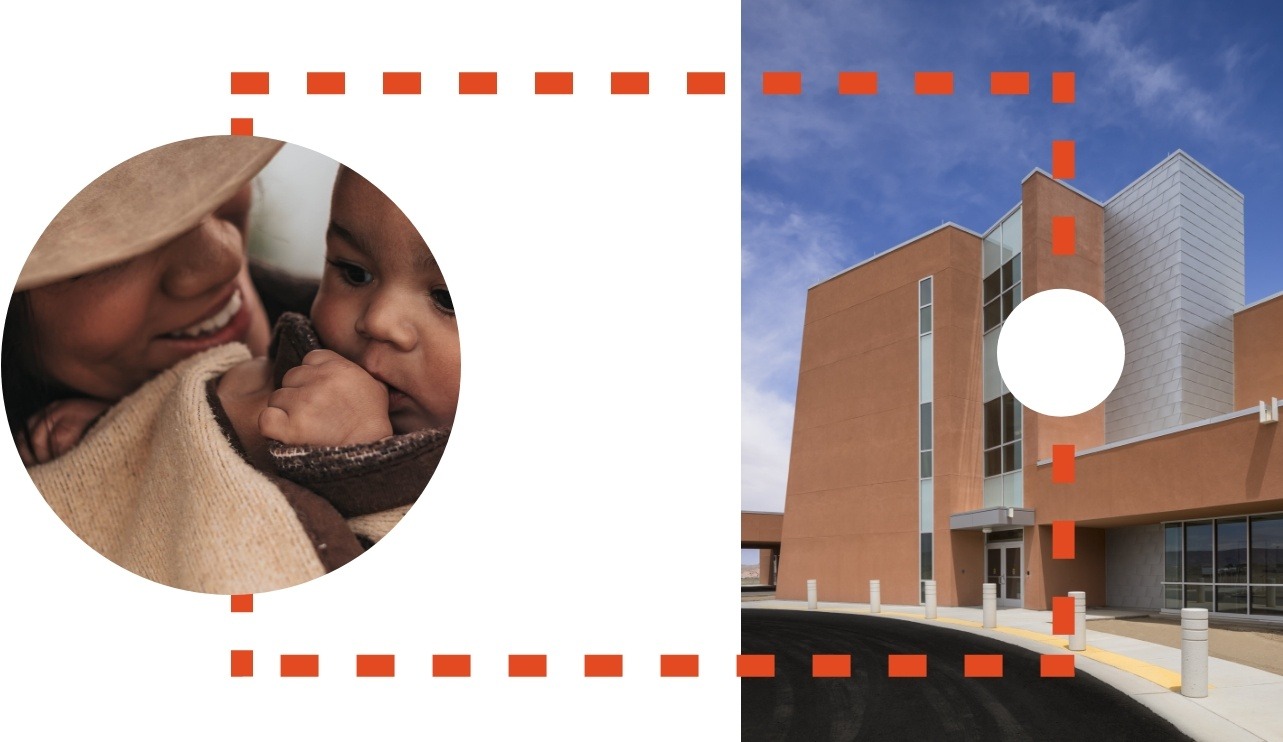 Client
Navajo Nation

Location
Kayenta, AZ

Size
Over 100,000 sf

Disciplines
Beyond the Building
Building Performance
Community Benefit
Creating Partnerships
Experience Redefined
Mission Support
Organizational Culture
Rightsizing
Sustainability
Technology Modernization
Wellness