A rooftop good enough to eat
The Imperial Building is a collaborative effort between the development team, key prospective tenants, and the City of Albuquerque to successfully integrate a pedestrian oriented development that includes a residential and commercial mixed-use building anchored by a grocery store into Downtown's urban core.
Five levels in total, the Imperial Building is a mixed-use design offering a below-grade parking garage, a grocery store and commercial space at the ground level, three floors of multi-family housing, and a rooftop garden terrace with raised planters for and views of the mountains and Downtown Albuquerque.
Parking Garage. In addition to being an amenity to residents, the below-grade parking garage accommodates the remediation of site soils due to previous uses.
Grocery Store and Retail. The grocery store and retail space occupy most of the ground level footprint. The grocery store was identified in the Downtown 2010 Sector Development Plan as a key component of downtown revitalization and it alleviates the neighborhood's food desert designation. Retail tenants attract residents as well as the daily workforce who seek conveniences within walking distance.
Housing. Three stories of housing include 74 apartment homes, both affordable and market rate. Residents have access to a social services coordinator, computer room, gym, community room for events, and other housing amenities.
Rooftop Garden. A grand rooftop terrace provides open space in an urban context. It captures views of downtown and the mountains beyond, and provides outdoor furniture for residents to relax, read a book, or visit with friends and family. In addition, numerous raised planting beds allow residents to grow fresh herbs, vegetables, and fruits.
The Imperial Building is proposed to achieve Enterprise Green Communities certification and be certified under ENERGY STAR New Homes. Water and energy conservation play key roles in demonstrating the sustainability goals of the Imperial Building. With a rainwater capture system, efficient irrigation, and water-conserving fixtures, the building focuses on water efficiency.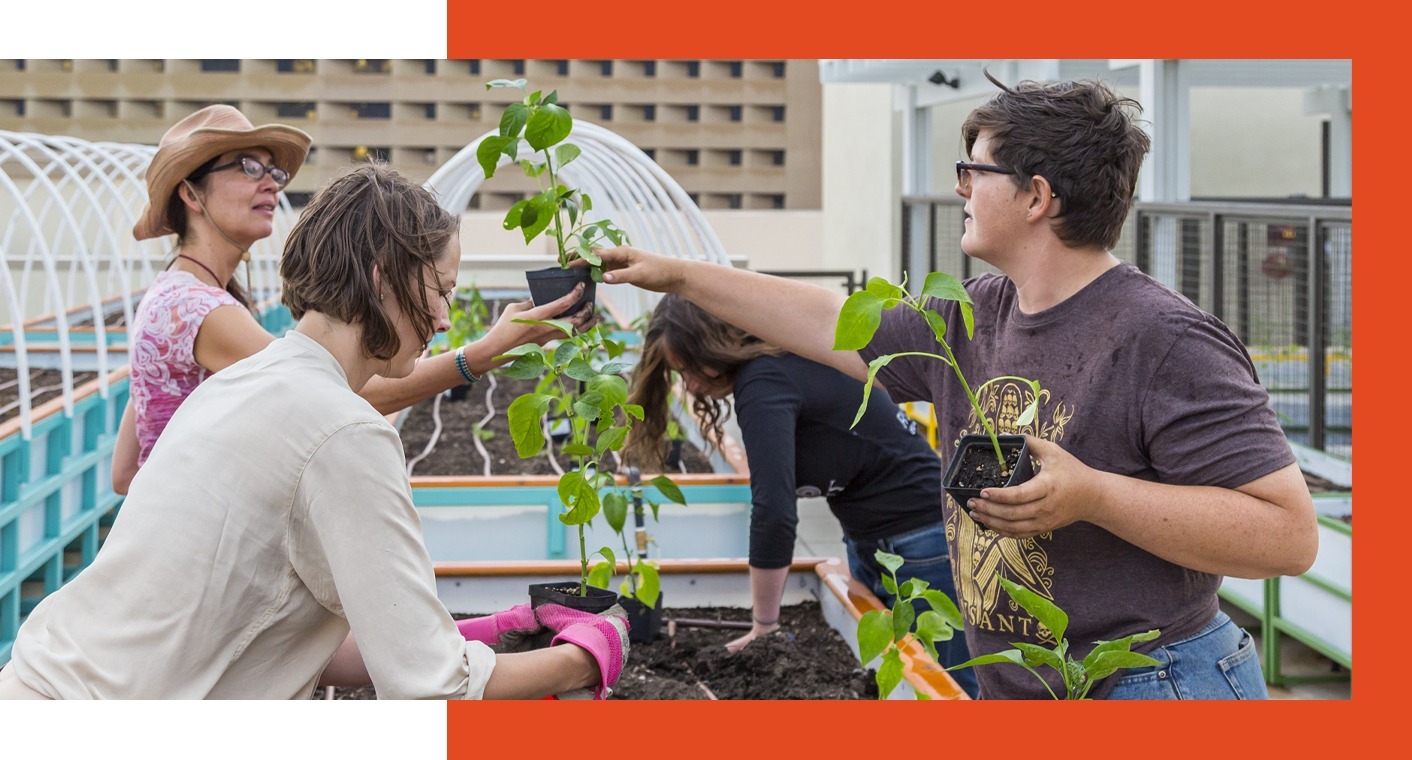 Client
YES Housing, Inc. and Geltmore, LLC

Location
Albuquerque, NM

Size
Over 100,000 sf

Disciplines
Beyond the Building
Building Performance
Community Benefit
Creating Partnerships
Experience Redefined
Sustainability
Wellness

Learn more about what we do.