Learning to care for the whole person
Idaho College of Osteopathic Medicine
Idaho College of Osteopathic Medicine (ICOM) is situated adjacent to Idaho State University's Health Sciences Center in Meridian, Idaho. The medical school trains new osteopathic physicians prepared for caring for persons in Idaho, Montana, Wyoming, North Dakota, and South Dakota.
The facility includes a large lobby, admissions, library, simulation spaces, osteopathic manual manipulation lab, standardized patient clinic simulation suite, lecture halls, small group study rooms, and a number of student lounge and support spaces. It is further supported by an existing anatomy lab within the ISU-Meridian building.
ICOM's building exterior relates to the existing ISU building in color and permanence of materials, and provides a modern appeal. The overall expression comes primarily from the use of dimensional stone and metal panel systems, with abundant storefront and curtain wall to admit daylight and capitalize on nearby views. Sun control devices will assist in controlling light and heat gain within the building. The color palette is both subtle and sophisticated, with cream colored stone which relates to the ISU facility, and copper colored metal panels surrounding large areas of glass.
The three-story building is situated around a large open courtyard that is used year-round by students, faculty, and staff. Outdoor seating areas and signature elements, such as fountains and iconic signage, has been incorporated into the site design.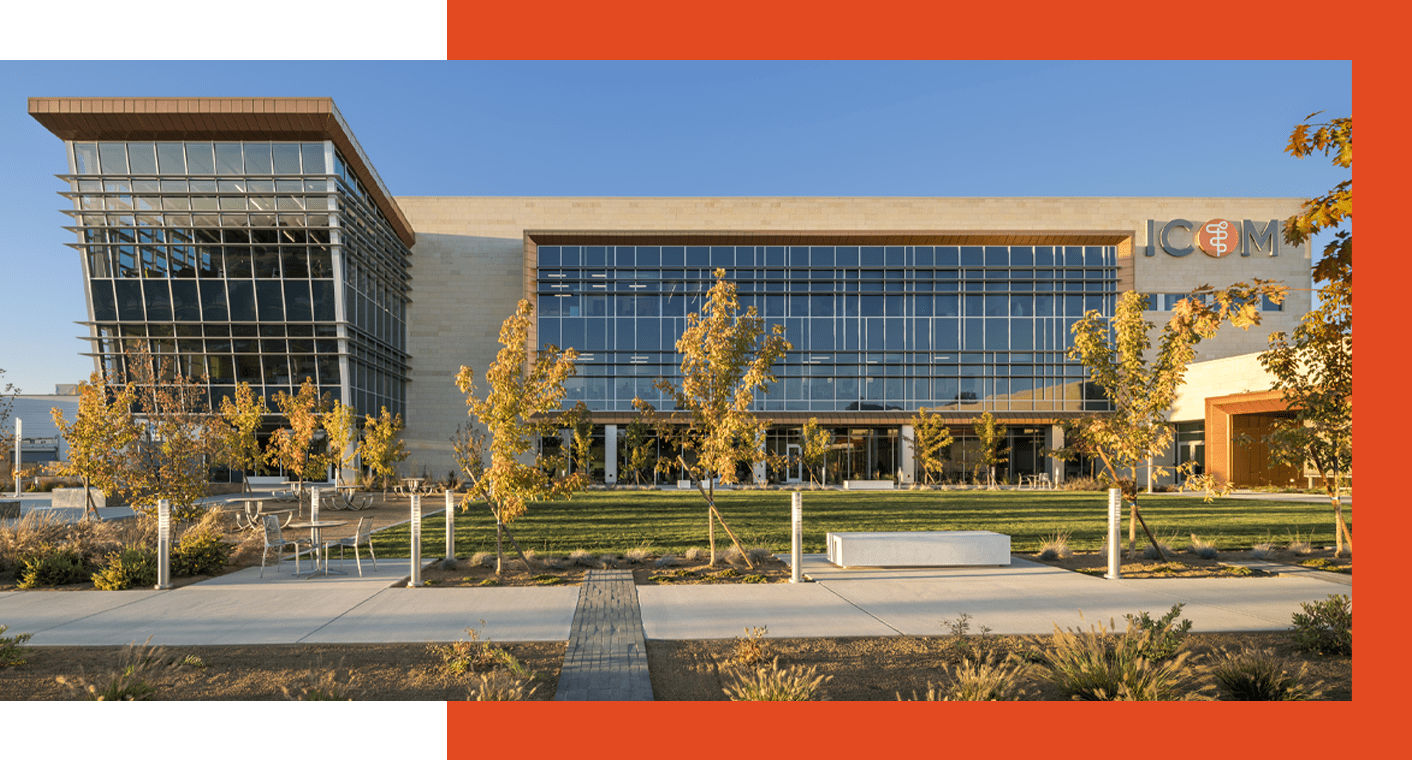 Location
Meridian, Idaho

Size
75,001-100,000 sf

Disciplines
Beyond the Building
Building Performance
Community Benefit
Creating Partnerships
Experience Redefined
Mission Support
Organizational Culture
Rightsizing
Sustainability
Technology Modernization
Wellness