Fort Yuma Health Care Center
Fort Yuma Health Center serves the Quechan and Cocopah tribes with outpatient clinic services.
The facility includes 22 primary care exam rooms, 11 dental chairs, and an eye care area. Behavioral health, physical therapy, and diabetes treatment are offered on site. The center also contains a pharmacy and diagnostic imaging and lab services.
Culture and technology come together to protect the environment.
The clinical wing is designed for efficient care delivery as well as flexibility into the future. Rammed earth site walls and a wall feature in the interior concourse bring a natural element to the project, reflecting the surrounding environment. The location of a sheltered, east-facing courtyard responds to the extreme climate. Extensive sun shading systems allow for daylighting while keeping heat gain to a minimum.
At Fort Yuma, culture and technology come together to protect the environment. Sustainable features are integrated throughout the building, which achieved LEED Gold certification.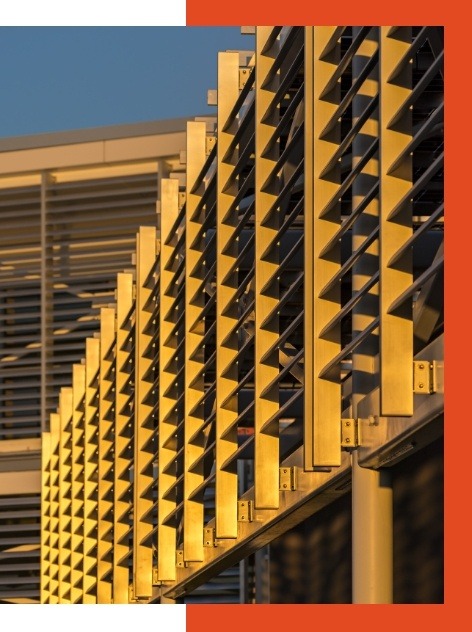 Client
Indian Health Service

Location
Winterhaven, CA

Size
75,001-100,000 sf

Disciplines
Beyond the Building
Building Performance
Community Benefit
Creating Partnerships
Experience Redefined
Mission Support
Organizational Culture
Rightsizing
Sustainability
Technology Modernization
Wellness

Projects with more purpose.