How would you like your extreme makeover?
This project positions Flagstaff Bone and Joint as the leading provider of orthopedic care in Northern Arizona. It is an extreme makeover of two aging auto dealerships, bringing a state-of-the-art orthopedic surgery center and clinic to Flagstaff.
One of the two buildings will became an Ambulatory Surgery Center with two operating rooms. The other building was expanded to create an outpatient clinic environment for which the design is centered around operational efficiencies and patient experience.
Combined, the projects create a single destination for patients to receive clinical care and surgical services, as well as ancillary services such as physical therapy and chiropractic care.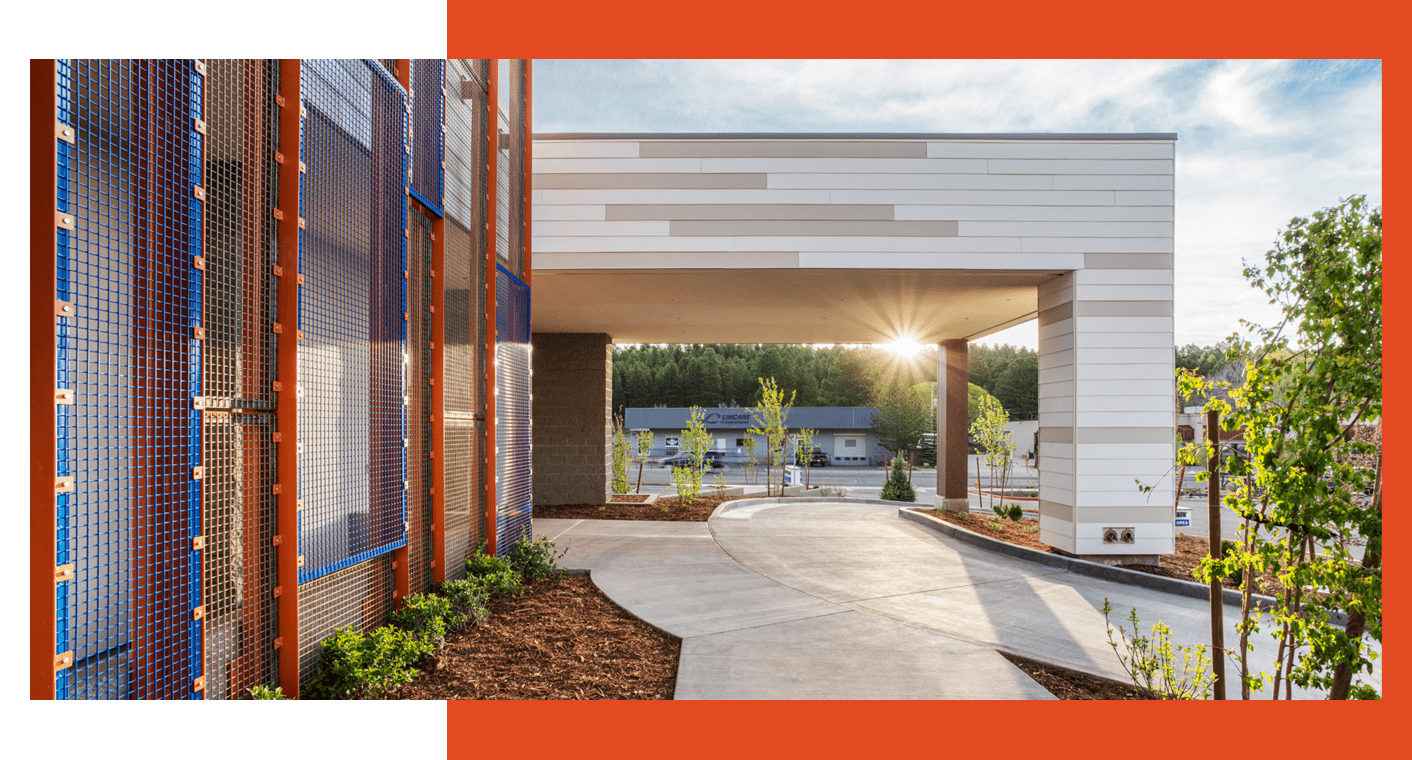 Client
Flagstaff Bone and Joint

Location
Flagstaff, AZ

Size
25,001-50,000 sf

Disciplines
Beyond the Building
Adaptive Reuse
Community Benefit
Extreme Makeover
Mission Support
Wellness