Inspired design for inspired careers
Bernalillo is a small community with an agricultural heritage and a diverse population of students drawn from the broader community, including three Native American pueblos. To improve the school's identity and promote community use, this project will replace the majority of the existing Bernalillo High School (BHS) campus. The project will also address academic performance, career exploration, and energy efficiency. Furthermore, the new site design will consolidate the campus, improve campus security, and create protected gathering areas for student interaction.
The design process began with a masterplanning phase that addressed phasing of new construction, demolition, renovation, campus-wide utilities, vehicular circulation, and plans for future expansion. Construction was accomplished in phases within a fully occupied campus.
Classroom wings will have a flexible cluster layout that will allow BHS to consider grouping classes by a departmental, grade level, or hybrid model as they continue to improve graduation rates and strengthen team teaching. The design includes a new cafeteria, media center, a black box theater, and improved music facilities that will allow for expansion of the school's existing drama and music programs. Career education spaces are carefully designed to meet the needs of the current curriculum and adapt for future programs. Flexible, high-bay spaces for architecture, construction, and welding classes have access to an outdoor workspace and vehicle yard, dedicated storage, and shared classroom spaces. A commercial kitchen, restaurant dining area, and academic classroom support cooking, baking, hosting, and serving programs. And a freestanding agriculture building is located near the fields and corrals.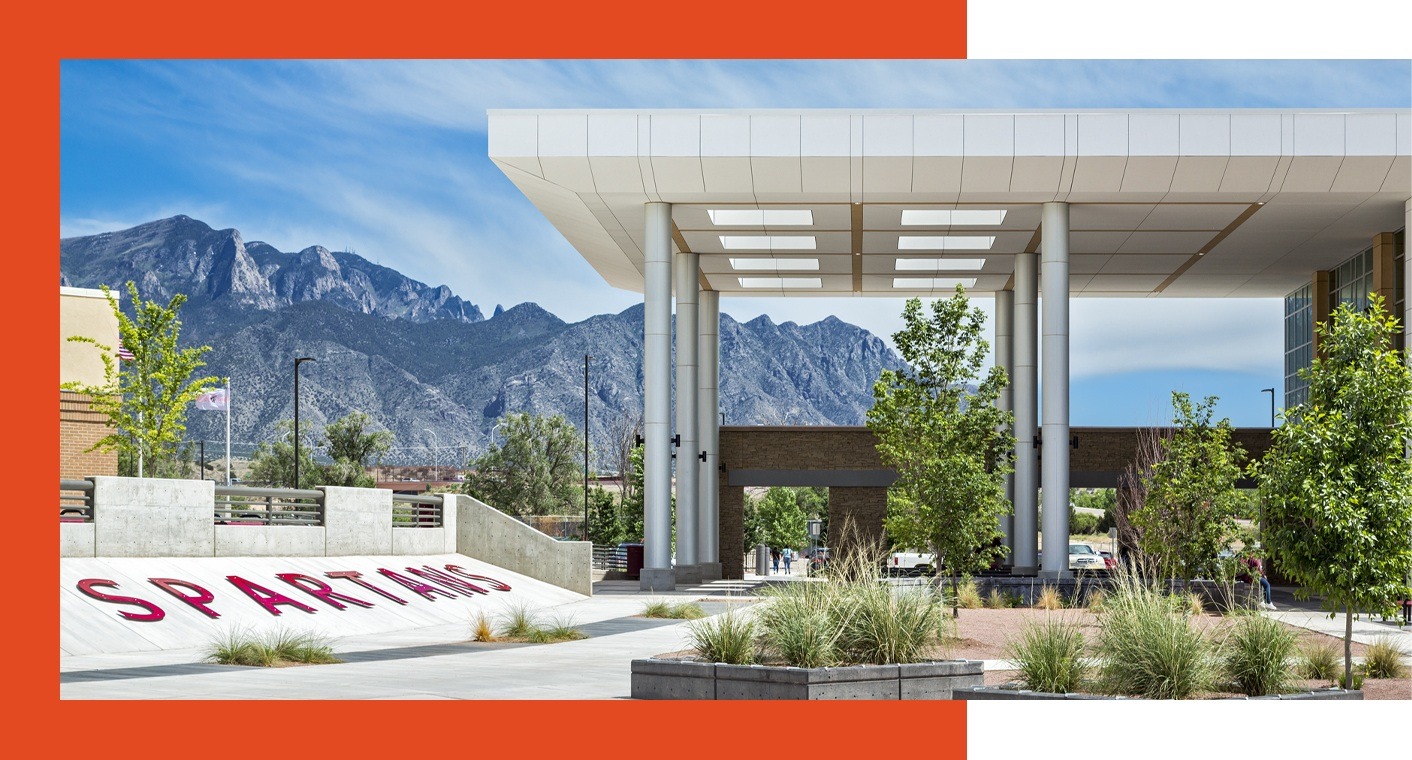 Client
Bernalillo Public Schools

Location
Bernalillo, NM

Size
Over 100,000 sf

Disciplines
Beyond the Building
Community Benefit
Experience Redefined
Mission Support
Rightsizing
Technology Modernization