Artesia Administration and Training Center
As an integral and inviting component of the Artesia community, the APS Administration Building has been developed with the user around a blend of three distinct personality traits: pride, modesty, and hospitality. The project is sited proudly to hold a prominent corner along Bulldog Boulevard and to complete the third side of a welcoming and shaded public plaza between the existing Performing Arts Building and the Bulldog Pit athletic center. Simple, bold materials are organized to create an exterior which directly reflects Artesia Bulldog symbology.
In the center of the office wing, a soothing garden courtyard brings warm daylight and a direct connection to the outdoors to the interior of the building, where visiting children, families, and administrative employees alike can sit to enjoy a snack, a lunch, or spend a few minutes unwinding in shade on a warm New Mexico day.
Perhaps the first of its kind in Artesia, the project features a School Board Meeting Room and a suite of four large conference rooms complete with a state-of-the-art audio-visual system. A combination of glass and opaque operable partitions (all with excellent acoustic separation properties) are configured to promote transparency and maximum flexibility of function. When fully opened, these five large rooms can operate together as one great "living room" to serve oversized community gatherings and Bulldog celebrations.
The Artestia Administration and Training Center embodies a deep sense of school pride and community connections.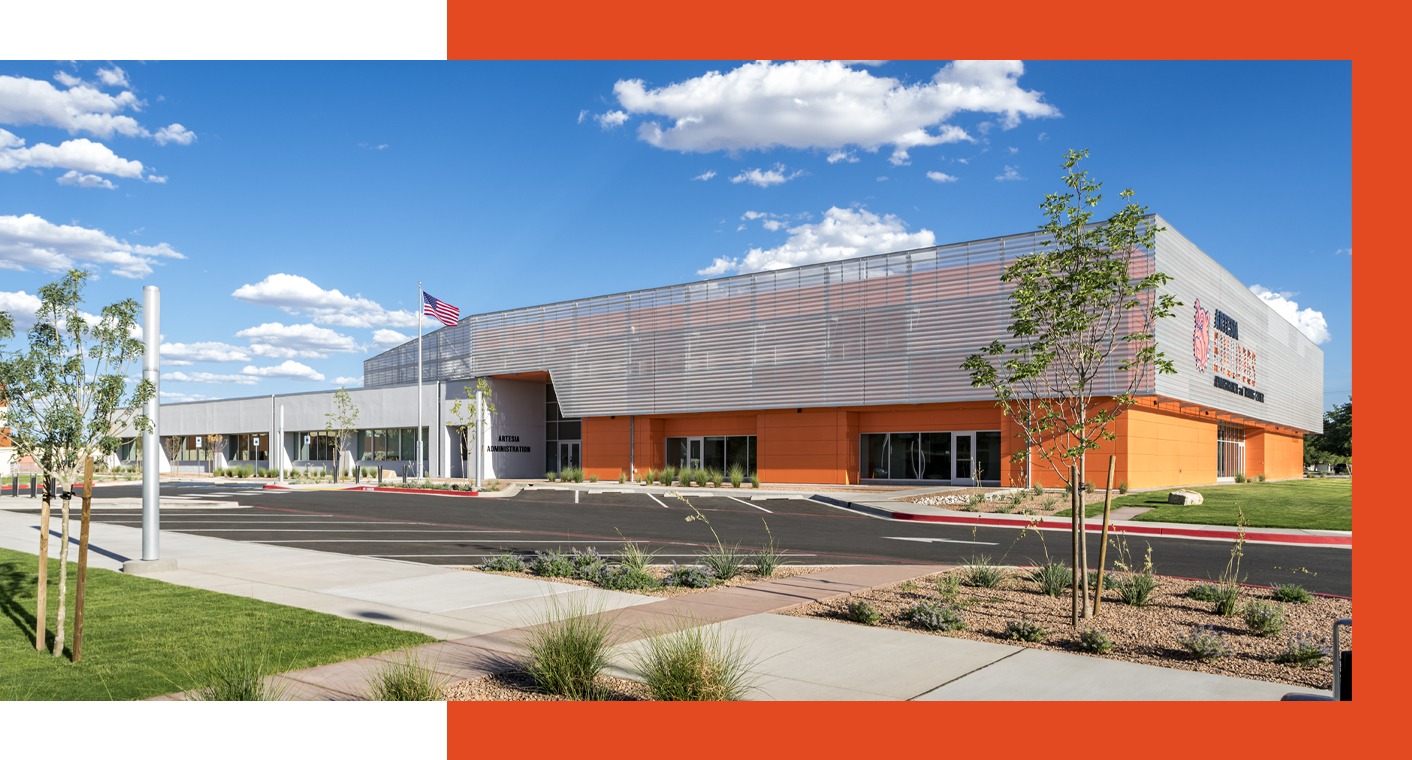 Client
Artesia Public Schools

Location
Artesia, NM

Size
25,001-50,000 sf

Disciplines
Beyond the Building
Building Performance
Community Benefit
Experience Redefined
Mission Support
Organizational Culture
Sustainability
Technology Modernization