Senior Advisor / Principal
Growing up, Ron liked working alongside his dad in their detached garage turned workshop. His father's hands-on approach spurred Ron's interest in building things. Now co-leader of our housing studio, Ron is still excited by the challenge of bringing projects to life. He devotes himself not only to the bones of a building, but to the fabric of a neighborhood.
Ron was drawn to housing because it is a fundamental human need. He channels his extensive experience in market rate and affordable housing, senior living, and historic renovations into mentoring the next generation of designers. His focus is on keeping projects running smoothly and raising the level of our expertise. Ron brings empathy to his leadership and works to complement those around him.
Affordable housing is a particular passion of his. The most fulfilling moments of his career have been seeing residents' deep level of appreciation as they move in. A jack of all trades, Ron continues to build things even outside office hours. Much like his dad, he enjoys tinkering, woodworking, and welding in his extended garage turned workshop.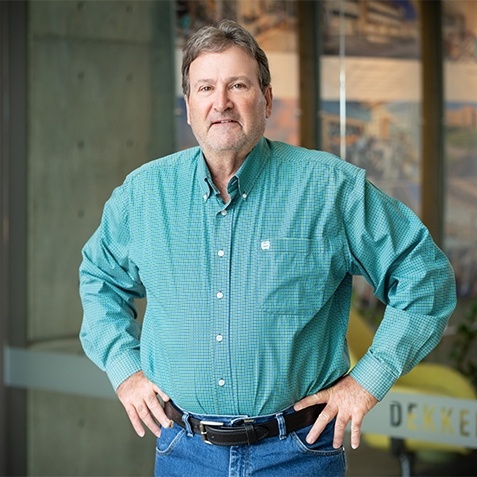 Contact Ronald Witherspoon