Client Focus Leader / Principal
Around the age of 10, Kate started begging her mother for books of home floor plans and she immediately had ideas to improve the layouts. She was as fascinated by space then as she is now – how it lays out, stacks up, and flows for the people who use it. For Kate, interior design is not simply about finishes or aesthetics, but about how spaces function from the inside out.
She co-leads our commercial studio with a balance of strategy and humanity. Always looking ahead, she actively seeks out new approaches and opportunities for her team to grow. Kate loves connecting with clients and finding solutions that go above and beyond their needs. She also isn't afraid to ask questions, believing that curiosity can spark a creative breakthrough. Her people-centric approach engages clients, giving them agency during the design process and ensuring a smooth transition from old space to new.
Kate's involvement with CREW New Mexico, a commercial real estate organization, provides another avenue for connection and community outreach. Outside of work, she enjoys perfecting her chocolate lava cake recipe, researching historical time periods, and doing just about anything with her kids.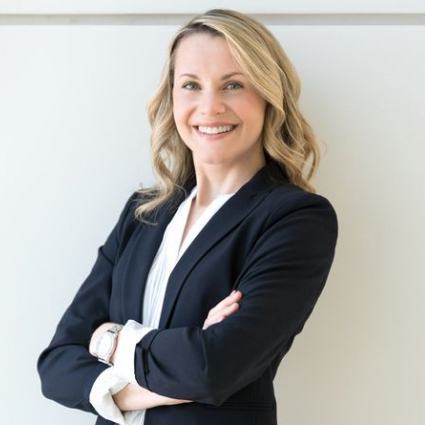 Contact Kate Barone Dimock