Design Leader / Principal
Growing up in the dense woods of intown Atlanta, Courtney was an "outside kid," building forts with friends and playing in the creek. Unsure of how to channel her outdoor interests in college, Courtney discovered the College of Environment and Design. Landscape Architecture felt like serendipity: bringing together her love of sun and dirt and her passion for solving problems for people while advocating for the earth. She feels fortunate to have found a career that channels creativity, while working alongside inspired peers.
Courtney's expertise in site design allows her to work with the full design team, impacting so much more than the planting design. Building placement, functional circulation, and carving out useable spaces for people are all puzzles that must be worked-through. A skilled coordinator and collaborator, Courtney is grateful to have experienced many project types in her career, with terrific mentors along the way. It is a true honor to help lead the Landscape and Planning Studio and extend that same hand to them—empowering people to find what moves them.
Courtney loves spending time with her two little besties, Norah and Tessa. She spends her free time at soccer practice/games, running/hiking, or working on her house and garden. She also loves dancing and live music. Courtney puts heart and soul into her work, creating design solutions from personal experience and a deep care for others.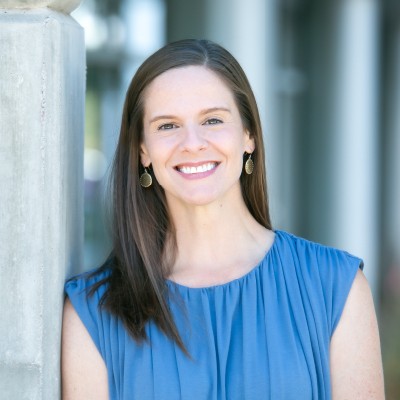 Contact Courtney McKelvey