Precision Where it Counts: 5-Phase Surgery Department Renovation
[Video Transcription]
Renovating your existing surgery department can be a smart move to address the challenges with an aging facility, while also renewing and continuing to invest in what is already working effectively. Partnering with one of New Mexico's largest and busiest surgery departments, DPS created a comprehensive plan to address some of the many obstacles common in an aging urban surgery center and developed a 5 phase, multiyear design to help our client achieve their goals.
Expansion with limited space
The surgery department's location was ideal, with close access to both the emergency department and imaging just to the south, but space was a premium. Over the years, the campus was developed to nearly the edge of the property. For the first phase of construction, we designed a three-room expansion in one of the few remaining open spaces. This provided additional capacity to offset future phases and helped us to meet our client's goal of always keeping 12 functioning operating rooms throughout construction.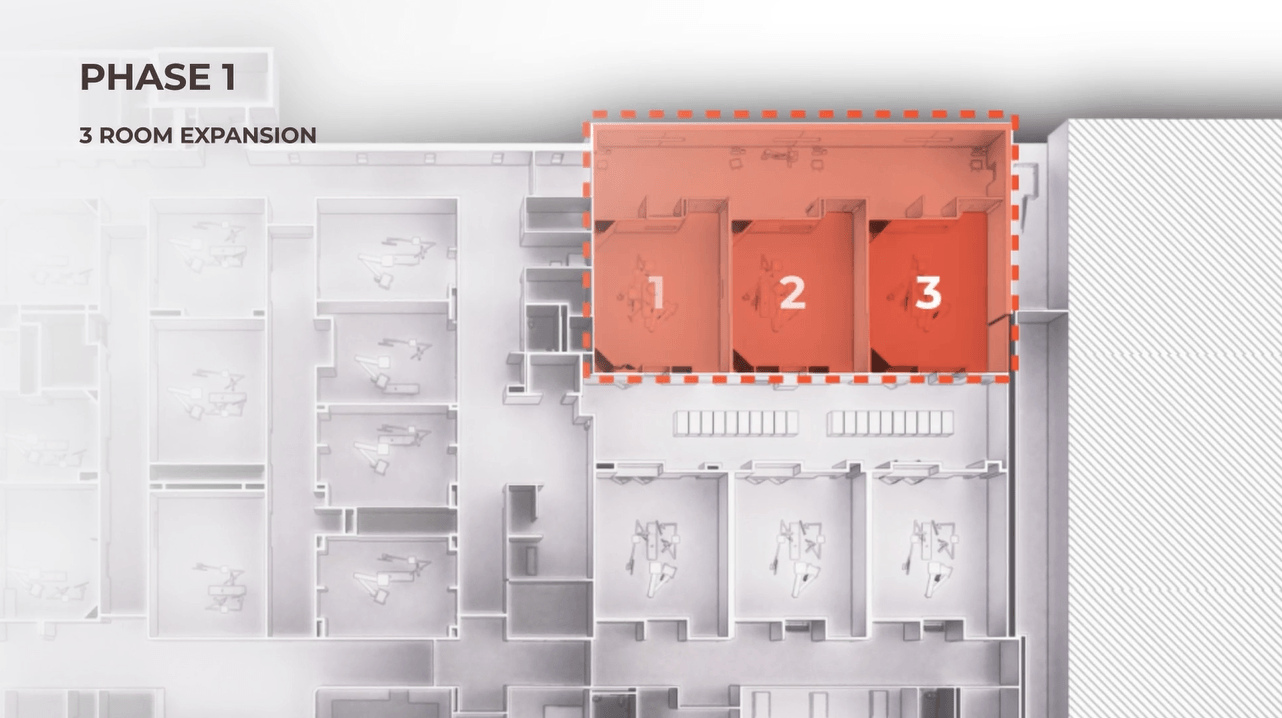 For phase 2, we had our first opportunity to begin addressing another goal of our client which was to remove and replace the various smaller sized ORs with larger and more universally sized rooms. The larger spaces provide a more consistent layout for staff and the ability to support more capable technologies within the rooms.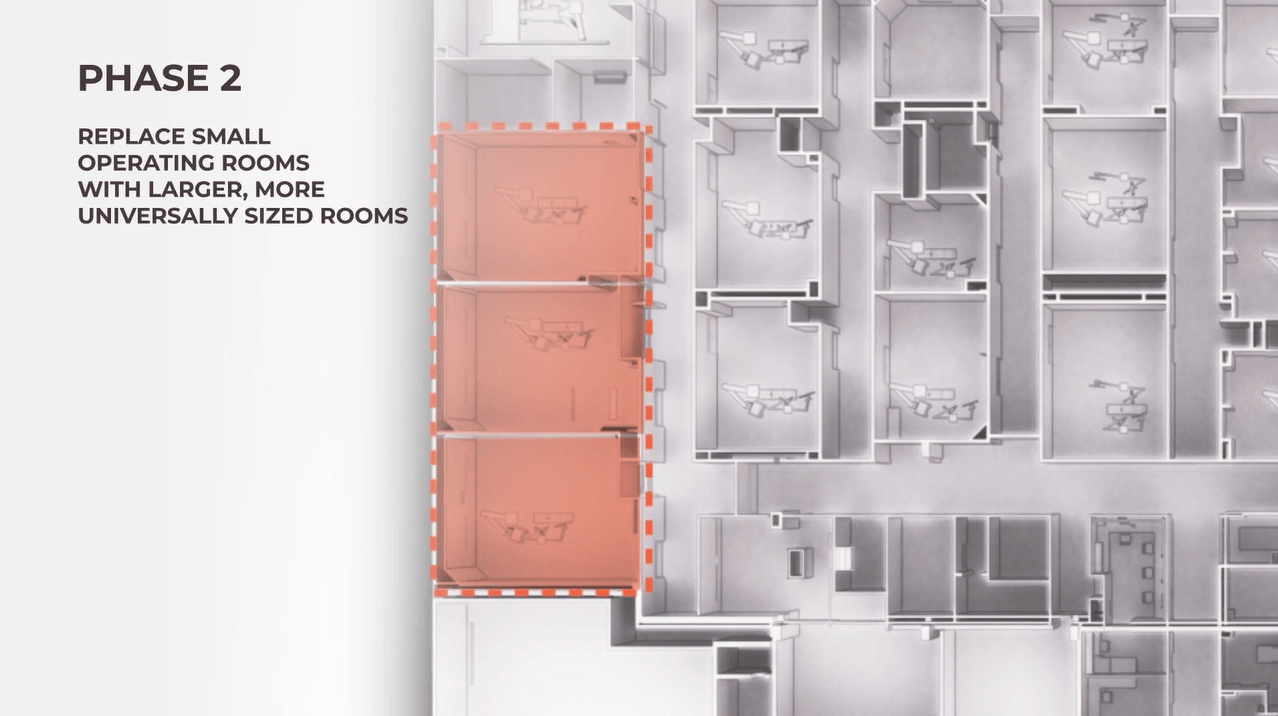 Addressing aging infrastructure
At each phase of the project, we also had the opportunity to address different aspects of the aging infrastructure. For example, we provided new air handing equipment while decommissioning older units that had been in service for more than 50 years. These new units made meeting the latest performance requirements far less challenging while increasing the safety and comfort for both patients and staff.  In an aging facility it's not always possible to support the latest technology.
Fortunately, for the third phase of the project, we introduced a second Hybrid OR to the campus and additional Da Vinci robot support. The upgraded infrastructure and larger room sizes made these a possibility that wouldn't have existed previously. Efficient storage and distribution of supplies is key to any surgery department.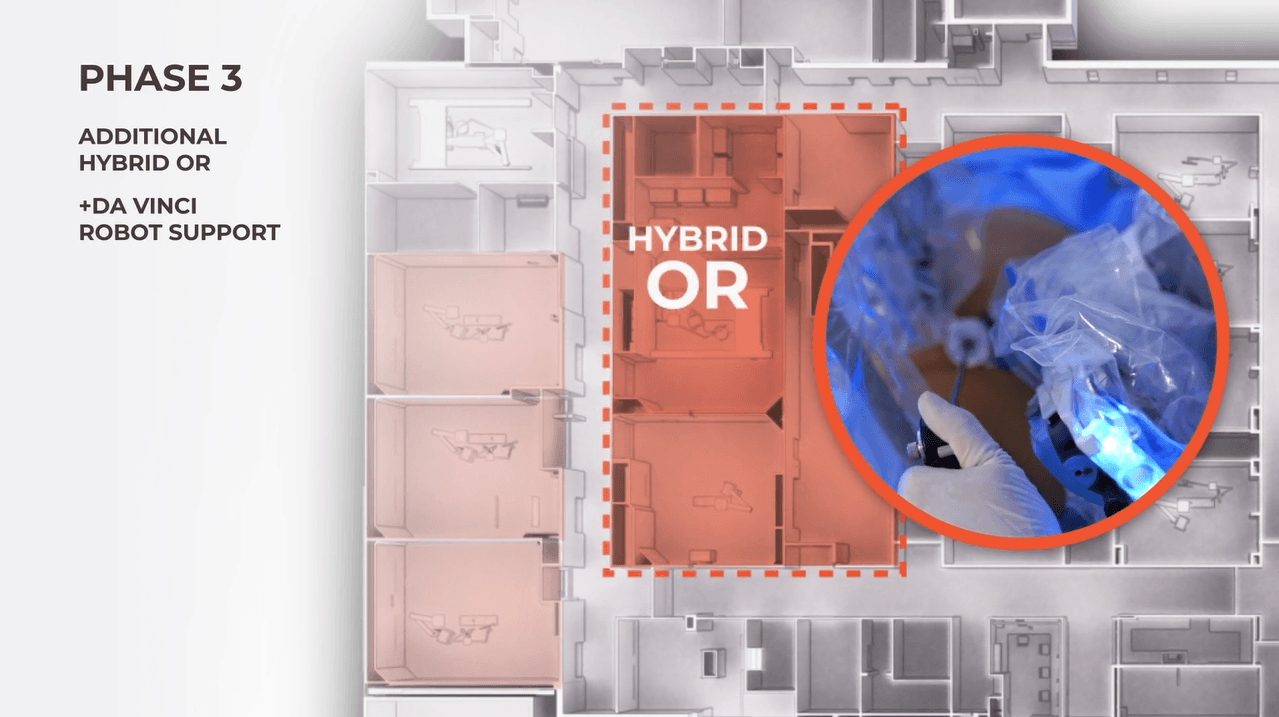 Increasing storage for better flow
With the fourth and fifth phase of the project, we addressed the inadequacies of the existing storage locations. We removed smaller constrained corridors and reorganized the final rooms around a centralized sterile core. These final phases also provided opportunity to expand and remodel the pre and post procedure patient care areas.
The renovation of an existing surgery suite in an occupied hospital is a complex procedure. It's one requiring the expertise of a team of specialists including hospital administrators, surgical staff, healthcare architects, engineers, and contractors. By bringing this multidisciplined group together, and leveraging our expertise and trust in one another, we met our client's goals to provide the best solutions and outcomes.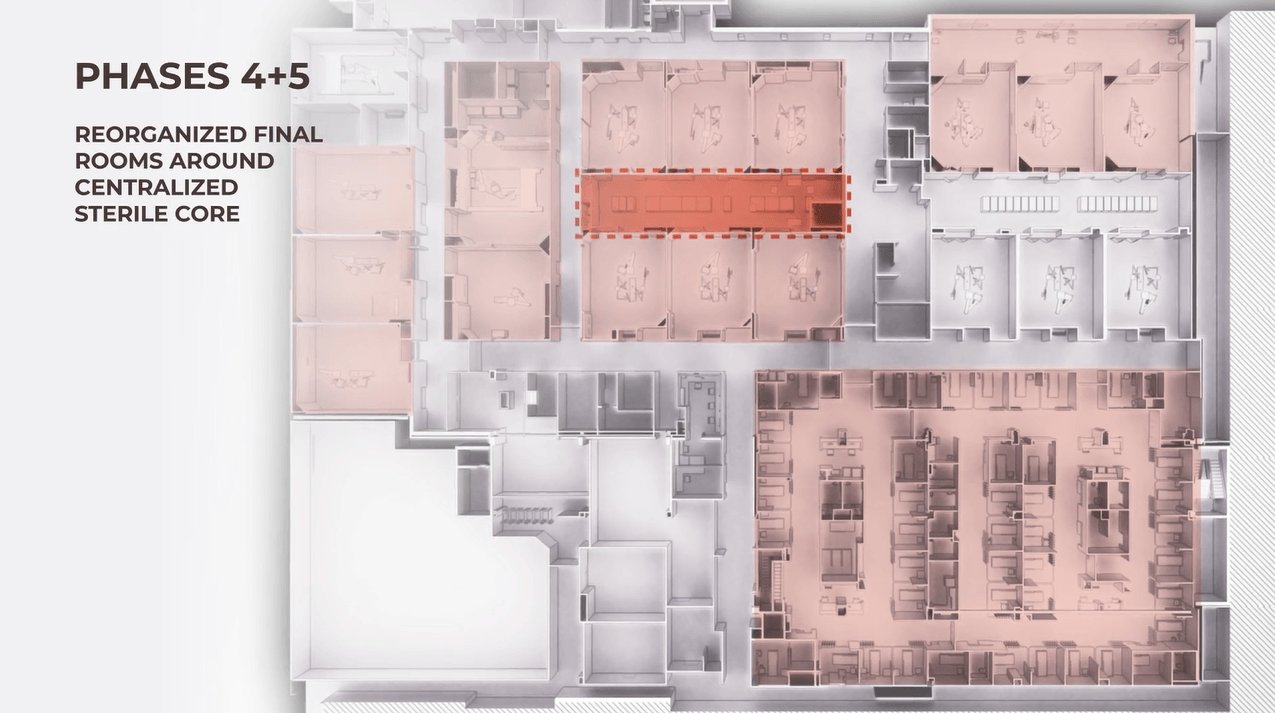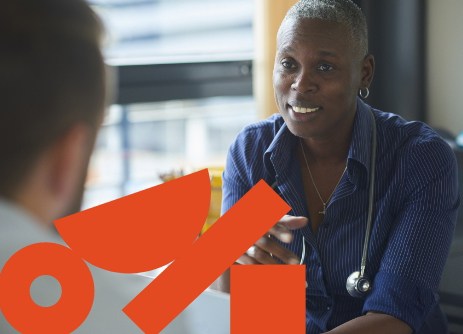 Designing more hospitality in hospital.
Urban design solutions are not a cure-all when it comes to rural healthcare needs.
Our insights in your inbox.