Outdoor Learning Spaces in School Architecture
More elementary schools are seeing the benefits of providing outdoor learning spaces that go beyond the playground. These varied spaces create learning opportunities that complement what is being taught inside the school.
Nature has a way of touching the lives of everyone. Outdoor lessons increase focus and attention and when you live in a climate that provides opportunities for outdoor learning, it's kind of a shame not to take advantage of it.
One of the spaces that we designed for an elementary school is a garden space which can be used for gardening but is variable in that it can be used for different science-related lessons. Different students learn in different ways. If a child is struggling in the classroom to grasp the concept of photosynthesis, taking them outside might be just that shift in instruction they need to understand the concept.
There's really no negative aspect to teaching children inside and then also teaching them outside. It's just a matter of having the appropriate space to do so. Having both options for an elementary school is really important to reach all the children in their different abilities and learning styles.
Our developing understanding of biophilia and play-based learning makes these outdoor spaces just as deserving of thoughtful design as the inside spaces of a school.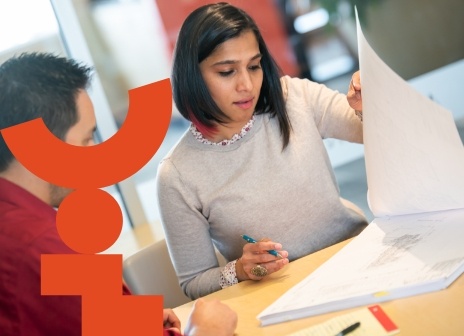 Design a career path with more bridges.
Looking to break down the walls of the status quo?
Our insights in your inbox.