Inclusive Learning Environments: Designing for Diverse Learners
Today's learners are more diverse than ever. A single classroom may contain students who have sensory, motor, cognitive, or learning disabilities, mental health or behavioral issues, and differences in native language, culture, and background knowledge. So how can inclusive learning environments be designed to reduce barriers and improve access to learning for all students?
At the A4LE LearningScapes Conference, Julie Walleisa - an architect and Accredited Learning Environment Planner with expertise in designing spaces for varied learners - presented design strategies that can be used to help improve student performance and attention, reduce disruptive behavior, and enhance learning for all students.
This presentation focuses on how design strategies drawn from universal design principles, WELL building principles, and specialized education spaces can be applied and support differentiated instruction and improved communication, engagement, and learning for all students.
---
Article published in Educational Facility Planner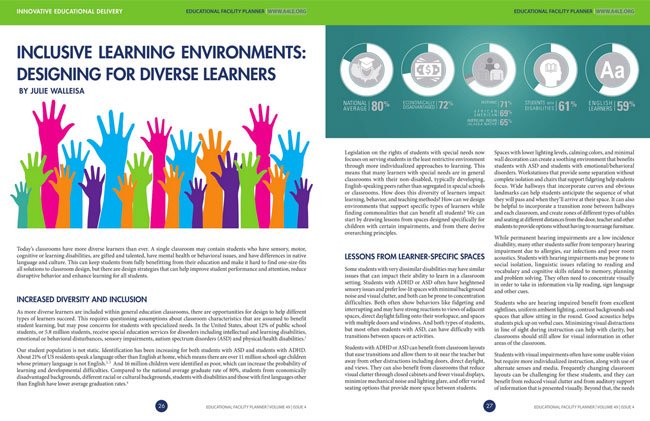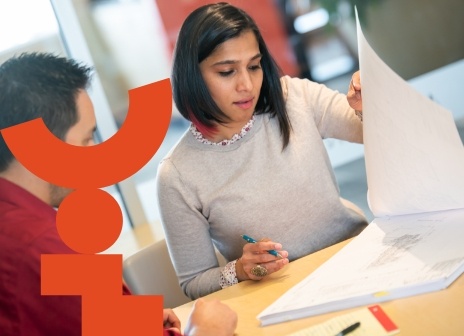 Design a career path with more bridges.
Looking to break down the walls of the status quo?
Our insights in your inbox.