Clean Room Design: Achieving Pharmacy Flow with USP 797 and USP 800 Standards
It's the cleanest room in a hospital, but most of us will never step foot in it. Pharmacies and compounding laboratories are a hot topic in the health care world as the US Pharmacopeial Convention's (USP) revised guidelines necessitate new pharmacy design to meet USP 797 and USP 800 compliance.
The requirements for USP 797 focus on patient safety by keeping contaminants out of injections, drops, and other sterile compounding preparations; whereas, USP 800 regulations emphasize worker safety during the handling of hazardous compounds, like chemotherapy drugs.
While the topic is complex, there are a few guiding principles that hospitals and healthcare facilities can implement. These design principles not only comply with the rigorous new standards, but they also improve pharmacy workflow by creating efficient, physically distinct, yet visually connected compounding rooms that fit in a compact 350sf area.
The basic configuration of the compounding rooms is this—an ante room sandwiched between the USP 797 and USP 800 laboratories. Pharmacy personnel enter the dirty side of the ante room where they don their lab garb, then cross to the clean side where they scrub prior to entering either lab.
To enable communication between the highly regulated labs and the broader work area of the pharmacy, the USP 797 and USP 800 rooms each have a glass front and phone to maintain visual and auditory communication between the spaces. Additionally, a chamber lock pass-through is used between labs and processing area to enable IVs and other drugs to be transferred while still maintaining pressure in the USP 797 and USP 800 rooms.
The specifics of each lab and how they differ are summarized below.
USP 797 Pharmacy Design
Because USP 797 clean rooms involve sterile compounding, it's paramount to keep contaminants out of the lab while pharmacists and technicians prepare these drugs. To create a sterile environment with consistent pressure and temperature, we work with hospitals to achieve the following:
USP 797 Entry. The door to the USP 797 swings out (into the ante room) to reduce entry of particulates into the clean room.
Equipment. One or two chemical hoods (depending on capacity) for preparation of IV solutions, parenteral nutrition (TPN) bags, and the like.
Consistent Temperature. Thermostats are read outside the USP 797 room so personnel can regularly log temperatures and ensure consistent environmental conditions, another USP and Board of Pharmacy requirement.
Positive Pressure. Sophisticated mechanical systems continuously push air into the room to blow out airborne contaminants. Pressure, similar to temperature, is recorded daily and can be read from outside the room.
USP 800 Pharmacy Design
USP 800 design requirements prioritize staff safety. Because compounding pharmacists handle hazardous drugs in USP 800 labs, the room is designed to contain and remove chemical contamination.
USP 800 Entry. To contain harsh drugs and contaminants in the lab, the USP 800 door swings into the room.
Equipment. Compounding hoods and refrigerators used to process and store hazardous drugs.
Consistent Temperature. Again, constant environmental conditions are key, so an external thermostat provides daily readings to ensure consistency.
Storage. All hazardous drugs must be contained, so the room must be sized to house adequate medication refrigeration and shelving.
Negative Pressure. To keep the flow of contamination in one direction, air is pulled out of the room and directly exhausted outside. Again, because design focuses on safety, it's important that advanced mechanical systems continually pull air out of the room. As another layer of precaution, HEPA filters are used in the ceiling to trap harmful particles. Similar to the USP 797 setup, the pressure gauge is outside the room for easy access and readings.
While all of this sounds terribly sterile, these codes and Board of Pharmacy regulations are actually keeping everyone on their toes. Codes can change quickly and dramatically, forcing big changes in pharmacy design and operations.
Better Design Solutions
To navigate these changes, we work hand-in-hand with pharmacies and Lean personnel to ensure compliance, analyze processes, and support operations with better design solutions.
Our work with Presbyterian Healthcare Services (PHS) has given us the opportunity to work with them on numerous pharmacies, many of which have required extensive renovation while maintaining operations. PHS has not only been quick to adopt the new codes in their pharmacies, but they have also refined their operations to better support the large volume of pharmaceuticals they deliver to patients.
At Rust Medical Center, for instance, PHS is pushing to create a one-stop shop for patients to more easily receive infusion, oncology, and other care and reduce risk to patients who have compromised immune systems.
This model requires a lot from the pharmacy. To help manage the large volume and distribution of medications, the pharmacy at Rust is expanding to accommodate two hoods in both the USP 797 and 800 rooms, and the footprint is being rearranged for processing and delivery breakdown tasks. Construction is phased and fast-tracked to minimize disruption to operations.
In addition to rearranging the footprint, the work surfaces and lighting are designed according to task. For instance, if there is a highly repetitive task where someone is standing and moving around, high countertops are specified. Conversely, seated tasks require lower countertops. Proper lighting is also paramount to reduce eye strain and human errors.
Padded mats and cooler temperatures in labs where personnel must wear coats, gloves, and hats also enhance comfort for a better working environment.
Pharmacies at Presbyterian Hospital in downtown Albuquerque, Presbyterian Espanola Hospital, Presbyterian Kaseman Hospital, Plains Region Medical Center, Trigg Memorial Hospital, and other facilities in PHS's network are being similarly renovated according to Board of Pharmacy regulations and best practices for healthcare facility design, putting Presbyterian Healthcare Services at the forefront of state-of-the-art pharmacy design and operations.
Because PHS is refining their pharmacy processes and looking at the bigger picture of how their pharmacies can work together, they are able to improve workflow, consolidate processes, and ultimately provide better care for patients.
The goal of these new codes and changes in pharmacy design and operations is always meant to enhance patient safety and well-being. As health care continues to advance, hospitals and pharmacies will continue to renovate their spaces to refine operations and provide more and better options for communities.
---
Contributors:

Dekker Perich Sabatini's dedicated team of healthcare architects is committed to evidence-based design, enhanced patient care, Lean design principles, and the well-being of patients, staff, and visitors. For more information about Board of Pharmacy regulations and healthcare facility design, contact John Laur.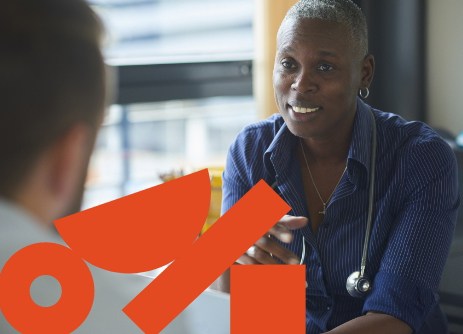 Designing more hospitality in hospital.
Urban design solutions are not a cure-all when it comes to rural healthcare needs.
Our insights in your inbox.